Tips For Choosing The Best Vacuum Machine For Your Home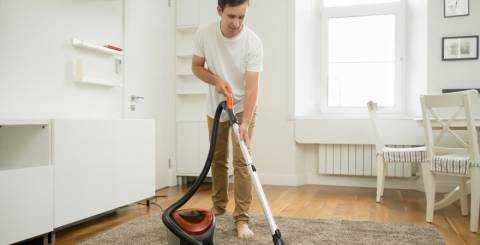 A neat and clean place not only creates a fresh and breathable atmosphere, but also keeps moulds and diseases at bay. But you cannot spend the entire day cleaning up the mess in the house, you need help and eternal support. Gone with the manual supporting hand, you can do digital easily.  A vacuum machine can be the best tool for your cleaning spree.
With the aid of the right technology and equipment, you can keep your house clean without sweating yourself out, and hence we have seen a growing demand for vacuum machines. These machines are engineered for high performance and offer good results. But the fact of the matter is that there are so many options in the market that choosing the one for your need can be a daunting task. Hence, we have got this blog to make the purchase easy and simplified. We are putting together certain points that are going to help you make the right purchase of a vacuum machine.
Types of vacuum machine
Before you go ahead and pick just any machine, you must know about the different types of vacuum machines available in the market. Below we have outlined the popular vacuum machines types available in the market:
Canister vacuum
If you are looking for vacuuming a smaller area like a car or stain or smaller surfaces, then this would be an ideal option for buying. They have a suction hose and a retractable cord for wase of handling. They come with two different parts, one which has the motor and the other one that has a receptacle which makes it easy to use and move around. You can also use them for cleaning the furniture.
Deep cleaner or carpet cleaner
Cleaning the carpets is a daunting task, especially if you are planning to do it manually. If you are especially looking for a vacuum machine for carpet cleaning, then your next option would be to choose a deep cleaner. These machines need a supply of warm water and will be helpful in cleaning up the stains from the carpet.  This vacuum machine model can also be used for spraying soapy water, thereby allowing you to completely clean the carpet and make them free of stubborn stains. These are not for everyday use; you cannot use it for cleaning the hardwood floors. 
Handheld vacuum
These are organically designed and are easy to handle. If you want am easy to use vacuum machine, then these cordless vacuum machines are the best choice.  These are light in weight and usually, battery-powered. You can use them to clean up spills.
Sweeper or stick vacuum
These are the conventional ones that you would have often noticed in most of the houses. These are light in weight and are battery-operated. If you have hardwood flooring and are looking for a vacuum for regular cleaning purposes, then this should be your ideal choice. 
Pet vacuum
Having pets in the house is a bliss, but cleaning up pet hair from the corners of the room can be a daunting task. But with the right type of vacuum, you can easily clean things up. You can also use them to clean up the upholstery to collect the pet hair.
Robotic vacuum
Now comes the technically most advanced variant of vacuums available in the market, and these are the robotic vacuum. These AI enabled machines can easily detect the surface, and based on it do the complete cleaning. These are compact in size, and can easily slide under the bed and remote corners of the house. If you are looking for a vacuum for constant and intelligent cleaning, then this should be your ideal choice. 
Conclusion
These are some of the variants of vacuum machines available in the market, make sure that you buy the one that best suits your need according to your budget.