Things to Check Before Sending Your Website Live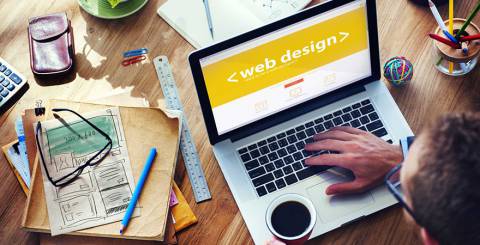 Designing a new website requires a significant amount of time and effort to get right. When the big moment finally arrives to send the site live, you need to be certain that there are no lingering issues – however minor, that could derail your launch.
Here's a list of things to check, before showcasing your new site to the world.
Font Sizes
Be sure that your body text is suitably large enough. Text that is too small is difficult to read and will frustrate visitors.
Spelling and Grammar
Content that contains spelling mistakes and grammatical errors reflects badly on your business. Ideally, content should be proofread multiple times, especially for pages that are going to receive the most visits, such as the home page, company profile page, services page and contact page.
Navigation
Ensure that all of your menus are working correctly and that your site contains no broken links.
Browser compatibility
Be sure to check that your site displays and functions correctly on all of the most commonly used browsers, such as Chrome, Firefox, Safari and Internet Explorer.
Device compatibility
Fortunately, all of the most popular content management systems are responsive by default. Meaning that the website automatically detects the device that the user is accessing the site from (desktop or mobile) and displays a version of the site that is optimised for that device. Regardless, with more users now access the web via mobile devices rather than desktops, it's essential that you check that your new site is fully functional on every format.
Loading times
The speed of your website is extremely important. Websites that are slow to load, hinder the user experience, increasing the likelihood that visitors will abandon your site. Not only that, but such sites may also incur a penalty of sorts, that will damage search engine rankings. There are a number of online tools that can be used to gauge your website's performance and many provide helpful tips on how to improve your loading times, such as optimising image sizes.
If you've optimised everything you can onsite but find that you're still experiencing lacklustre speeds, then it may be time to switch to a faster web hosting provider, or upgrade your existing hosting package.
Search Engine Optimisation
SEO is essential to helping your site rank well in search engines and drive relevant web traffic to your most important pages. Although there is a vast number of different techniques and advanced strategies that need to be implemented to see strong improvement, there are still a number of basic SEO tasks that can be implemented on each page, to enhance your search engine exposure.
Keywords – each of your landing pages should be dedicated to a specific topic. Keyword research involves finding keywords that are most relevant to this topic and optimising the page accordingly.
Page Titles – be sure to add the keyword or keyword phrase that you discovered during your research to the very beginning of your page title.
Headings – it's important to include your keyword and related search terms within your H1 and H2 headings.
Image alt text – place relevant keywords inside your image alt tags. From an SEO point of view, alt tags are used by search engines to determine what your image is about. If a user searches for a particular keyword phrase that matches a keyword phrase in one of your image alt tags, using a search engine image search such as Google Images, then it increases the chances of your website appearing in the image search results.
URLs – be sure to place your keyword(s) within each URL, as this is also another rankings factor.
Social Media Platforms
Major social media platforms such as Facebook, Twitter, and Instagram, are an excellent way to generate interest and exposure for your new site launch.
Legal Obligations
Be sure that your website is compliant with all necessary industry laws. If you're unsure what these are, a simple search should give you everything need.
If you're contemplating a new website design or would simply like to update your existing one, get in touch with an experienced Website Design Company.