Simple Tips You Can Follow For Asbestos Removal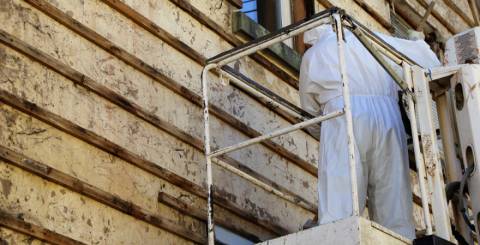 Conducting the process of asbestos removal requires some rules and regulations to be followed. Several diseases like lung cancer, malignant mesothelioma and asbestosis occur when exposed to asbestos without precautions. When working without precautions, harmful asbestos fibers can be ingested and inhaled without a person even knowing it. These inhaled dust or fibers settle down in the lungs and other organs causing health hazards.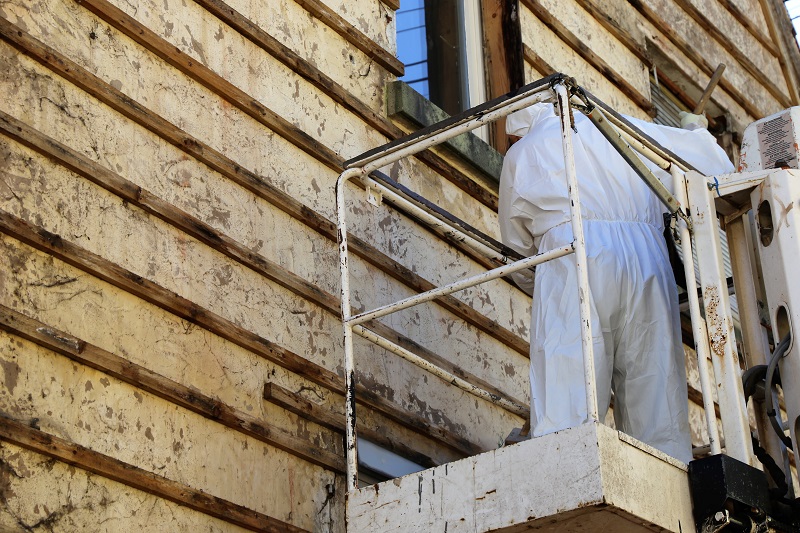 All products where asbestos have been used earlier can be potentially dangerous. Call a licensed contractor for inspection of the area. Hire professionals to take samples of materials that will be used for any construction or renovation purpose.  Materials containing asbestos are to be periodically examined even if they are in good condition. Take suggestions from an asbestos removal specialist on how to remove the chemical material safely.
These are the basic tips that can be taken into account while removing asbestos:
Prepare the area first. To prevent asbestos dust from polluting the ground, spread a 200-um thick plastic sheet on the ground before beginning the work of asbestos removal. All doors and windows in the vicinity must be closed to prevent dust from getting into the house. Inside the house, cover all vents, air conditioning systems, ducts, furniture, etc. with plastic and seal them.
Switch off all electrical systems beforehand and use water from a low-pressure garden pipe if asbestos removal is to be conducted somewhere outside.
Start with gently sprinkling water on the surface to make the material wet. All through the process of asbestos removal, continue sprinkling water at intervals. You can prefer detergent added water or water blended with a PVA solution for this purpose.
 
If asbestos sheets are fastened together, wet them with water and prevent contact with the chemical material. Remove the nuts and fixings with precaution and dump them in a waste container. Use nut cutters to unbolt drainpipes, gutters and ridge caps that are in contact with the chemical material.
Lower big pipes if they are in contact with chemical material to the ground, don't drop it.
Pile AC sheeting carefully.
Don't crush abnormal chemical material dump on the ground.
Place small pieces of asbestos debris in an asbestos-waste container.
Place the ACM debris in little amounts in an asbestos waste repository.
Wrap large lumps of ACM in plastic sheets that are 200 microns thick twice and secure all openings with duct tape.
Label all wrapped plastic sheets containing asbestos waste. 
Make sure no one smokes, drinks or eats anything in the area under work, as they nay inhale asbestos dust. 
Don't use high-pressure water to clean asbestos cement sheets or stiff broom for scrubbing.  Water blasting ACM is considered illegal. If by any chance, the material has been water blasted, one must immediately call professional asbestos removal mechanics. Also, if there has been damage to the ACM due to hail it can be as dangerous as water blasting, call a licensed contractor in that case too.
Never cut into or drill holes through vents as there can be asbestos.  Try to replace the entire asbestos sheet with a non-asbestos product.
Once you finish your work, wash your face and hands with soap.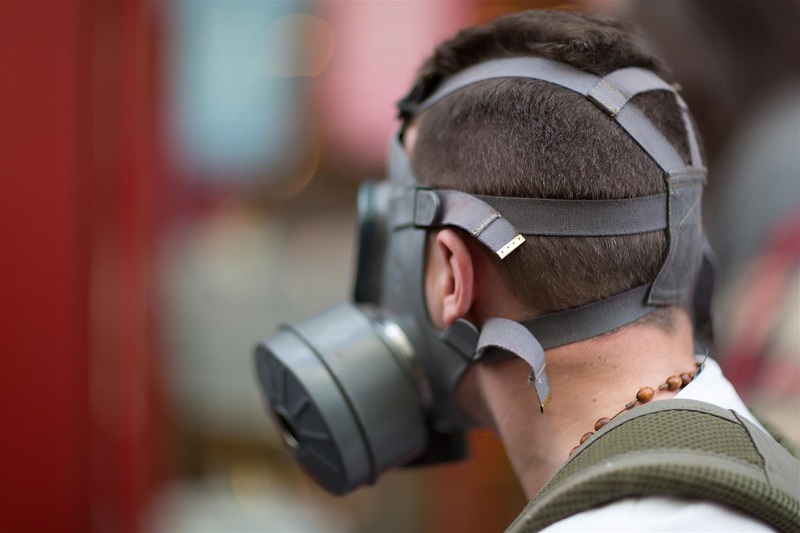 When the task of asbestos removal has been completed, inspect the site once again to ensure that the site is clean, and no visible signs of any asbestos product are left. The asbestos waste should be dampened with mild water and wrapped in plastic sheets twice and secured with duct tape. The plastic used for wrapping should not be from recycled products.  Transport the waste in a leakage-proof vehicle, fully covered. Dump the asbestos waste at a landfill site. Never think of using or recycling asbestos products for domestic purposes.