Several Reasons Why Beneficial Cargo Owners Are Abandoning Shippers for Freight Forwarding Companies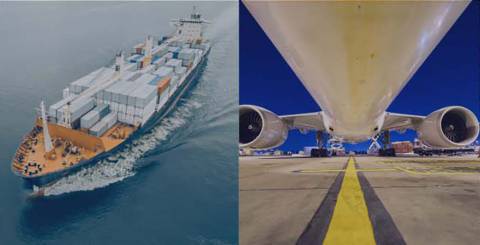 The following is a list of several reasons why BCOs are electing to transport their inventory with the aid of a freight forwarding company, rather than a shipping company.
1) To bypass potentially calamitous agreements
A Beneficial Cargo Owner, commonly referred to as a BCO, has historically found themselves in undesirable deals with shipping companies, where the import and export of inventory is concerned. Typically, BCOs and their shipping partners would create a price plan by examining recent data trends or by making outright assumptions. Such unreliable practices were used to predict the highly unstable freight prices of the next 12 months.
After the agreement had been settled, either the BCO or the shipping company would come out on top. The deal would generally involve a flat rate, whereupon the BCO would either enjoy a fortuitous deal if the agreed-upon rate proved to be less than the going industry rate, or be forced to suffer higher than necessary expenses in cases where the agreed rate was higher. Although it would appear to be a 50/50 chance of winning or losing, the reality was that the BCO was far more likely to lose out on the deal. Because of this, BCOs are now enlisting the expertise of freight forwarding companies to ensure they receive far superior deals.
2) To enjoy a greater level of contractual freedom
By working with a reputable freight forwarder, a BCO is able to agree to a deal without being bound by the rigid rate terms offered by shipping companies. For a BCO, reaching an agreement with a shipping company is often an exhausting exercise and once it has been finalised, it's generally 12 months before the contract is renegotiated once more.
3) To access a far more personalised experience
Shipping companies are infamous for their lack of proper customer care, even when dealing with major clients. With freight forwarding companies on the other hand, customers are treated with the utmost respect and are made to feel like the highly important entities that they most certainly are. With shipping companies, such decency is largely absent from their dealings.
4) For a more dependable service
Reputable freight forwarders do everything in their power to ensure that their client's consignments are transported with minimal disruption. Their meticulous approach to every aspect of the supply chain, not only helps them identify which shipping companies are responsible for an increased number of blank sailings and other unsatisfactory conditions, but also allows them to analyse and examine other incidents that can potentially interrupt the transportation of inventory and wind up being terribly harmful to business operators.
5) Client appreciation
Generally speaking, companies show the most appreciation for clients that are most valuable to their business. Alarmingly for customers of shipping companies, this often isn't the case. Rather than showing gratitude towards long-standing clients who are a consistent source of profitability, Shipping companies are most accommodating towards clients who are willing to pay the extortionate rates for shipping during the most demanding times of the year. In some cases, shipping companies will even attempt to discuss existing agreements with a BCO in order to will them into paying greater fees than their current deal stipulates.
6) To obtain Auxiliary services
A large majority of freight forwarding companies provide auxiliary services that add additional value to the customer experience. These include but are not limited to:
Customs clearance services; brokerage, consultancy, tariff concession applications, and advice, duty drawback, and trade advice, compliance
Air and sea freight, coastal shipping, domestic freight forwarding, and transport
Contract logistics & 3PL Services; domestic 3PL warehousing, offshore 3PL warehousing, value-added services, distribution
Supply chain planning and management, transportation management, supplier management
Export services