Setting Up A Staffing Agency - How Does It Work?
https://pixabay.com/photos/job-interview-hiring-hand-shake-3790033/
Are you planning to start your own business with a staffing agency and want to know how it works? We'll tell you what to look out for and which mistakes you can save yourself. With real insights from the experts.
The good news first: The prospects for private recruiters are promising. The reason for this lies in the current labor market situation. The labor markets have been swept clean and no improvement is in sight. In the battle for committed people, more and more employers are relying on private companies to relieve them of the burden of finding employees.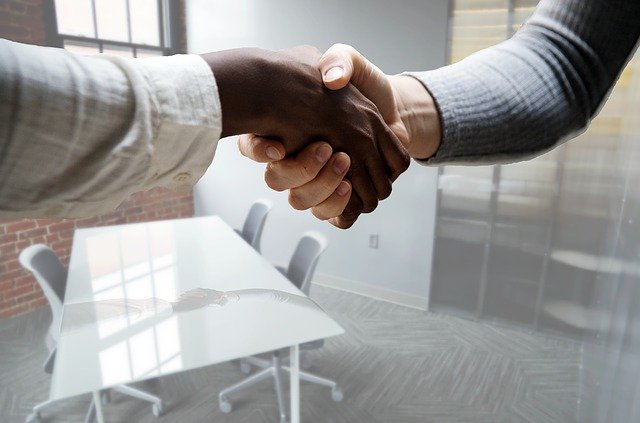 What tasks does a staffing agency take on?
A recruiter brings employees and employers together. In contrast to the classic headhunter or personnel consultant, who searches for suitable employees on behalf of or with an exclusive mandate from his customers, he works purely on a commission basis and is only paid in the event of success. He uses various networks to search and carries out his own tenders. He then sifts through the documents received, conducts interviews and presents his client with a selection of applicants.
In this way, they can use their resources twice: Depending on the customer's wishes, they lend their employees (and receive a monthly amount for the duration of their assignment) or place them as permanent employees (then they receive a one-off commission). It is not uncommon for the two services to be combined: the customer initially wants a temporary worker and later decides to take on this permanently. Then it is a matter of negotiation and depends on the customer relationship,
Recruiters are always paid by companies, usually on a commission basis. Only when the employee and employer have concluded a contract does the agent receive his money. Placement is free for employees. This often also applies to additional services that are associated with this, such as optimizing application documents or preparing for the interview. Job seekers who can present an activation and placement voucher from the Employment Agency are an exception. In these cases, the costs for the placement will be billed using the placement voucher.
Formalities before the start
Before you can start your staffing agency, you have to register it with the local trade office. A few days after registering your business, you will receive a tax questionnaire from the tax office. The tax office would like to know, among other things,
what you earn your money with,
what legal form your company has and
how high your expected sales and profits will be.
Based on your information, the amount of your monthly tax prepayment is set. So that it is neither too high nor too low, you should estimate your earnings as realistic as possible.
As soon as you have filled out the questionnaire and returned it (this can also be done online), you will receive your tax number and can issue your first invoices.
Unfortunately, many founders forget to check the naming rights before registering for their business. It is very annoying when you later have to change the name of your company because someone else has secured the rights to it. And it can also be expensive. Therefore, you should check with the Chamber of Industry and Commerce or the Patent and Trademark Office in good time whether there is already a company with the same name in your industry. If this is not the case, you should have the name rights protected if necessary and think about trademark and design protection. This takes a little research and costs two to three hundred euros - but it can save you a lot of trouble.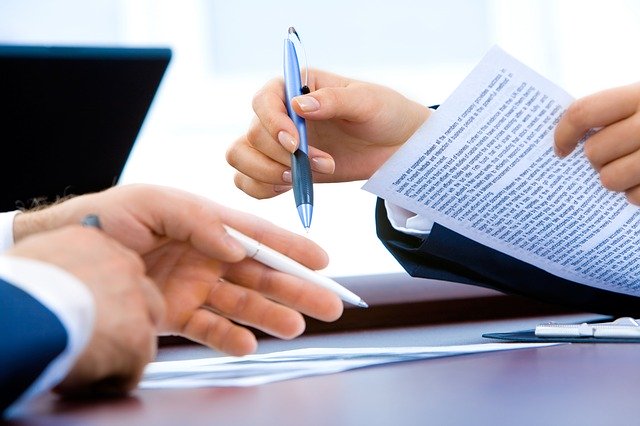 What requirements do you have to meet?
If you want to not only place employees but also let them, you need - like any temporary employment agency - a permit for temporary employment. It is issued by the Employment Agency and is subject to a fee.
A fundamental issue that you should address in a good time is data protection. After all, as a recruiter, you make a living from collecting and storing personal data and, if necessary, passing them on to third parties. You are obliged to effectively protect this data from unauthorized access by others. In addition, you should strictly follow the principle of the data economy, i.e. not collect more data and not save it longer than absolutely necessary. The transfer of the data to your clients may only take place under strict conditions. This includes that you have to obtain consent from each applicant.
It is particularly relevant for companies that the penalty increases considerably. In the event of data protection violations, fines can amount to up to 4 percent of the annual turnover. Our urgent advice to everyone who is planning to start a business with a staffing agency is, therefore: adapt all data-related processes in your company to the new legislation and ensure that all contracts follow the law. To be on the safe side, you should get legal advice.
Do you need a business plan?
With your staffing agency, you probably won't make money from day one. It takes a while until you have established enough contacts and acquired orders, sends your first invoices, and, above all, until the money has reached your account. Even so, of course, you must be able to meet your financial obligations. How are you going to pay your rent, your insurance or even your private expenses?
If your equity is not enough to bridge the start-up phase and you are dependent on investors or lenders, you cannot avoid a meaningful business plan. But it is also a great help for yourself because it gives you clarity about the economic context of your start-up and helps you to make the right decisions even in difficult times.
In your business plan you answer all the important questions about your company:
Who will your clients be and how do you reach them?
Who are your competitors and how do you stand out from them?
What do you bring with you to implement your planning?
Which of the possible legal forms do you choose?
How much are your costs and how do you recoup them?
When is your company profitable and how do you bridge the time until then?
With a Smart business plan, it is not difficult to write a business plan yourself. Number wizards and simple key questions guide you from chapter to chapter. In addition to the already mentioned business plan from Waterfront Services, you will find thirty other sample plans from real founders, which you can use as an example for your own start-up.
This opens up new opportunities for a private staffing agency, but it also means new challenges for them. - Which you are guaranteed to master with good preparation and a knack for numbers and sales.