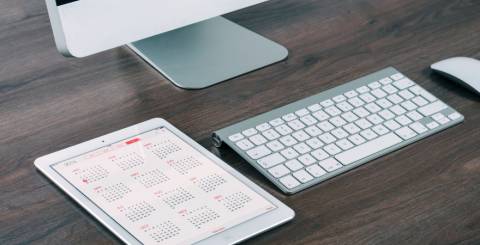 There are Rules for Dating Online: Do You Know Them?
Yes, there are rules for dating online, however, mostly unspoken ones. Some of us have never used an online dating site before and are kinda iffy still about making a love connection online. It's okay, we understand. Dating is difficult specifically online. There are so many things to consider.
You wonder if the other person is real, can they be trusted and when do you take the relationship offline? These are all legitimate concerns and rest assured, you're not alone in thinking and feeling this way. Nonetheless, you should treat online dating really no different from dating face-to-face with a few exceptions. Without further delay, let's find out what they are.
The Rules for Dating Online
You don't have to answer a blank message. If someone sends you only a "wink," don't be compelled to "wink" back or to send emojis of any kind. It takes very little effort to send an icon or a photograph. You're more than that, so just keep it moving.
Don't talk to strangers. I know this may sound a little weird, but if he doesn't show a picture with his profile, he's a stranger. What's his reasoning behind it? Everyone on the dating site is there to meet someone, so it's questionable as to why he doesn't post his picture. Is he hiding his face from someone and if so, who is that someone? If you choose to answer the faceless profile, politely ask for a picture and do nothing more. If he sends one, say "Thanks" and answer any questions he may have. If he didn't say anything, just leave it at "thanks" and move on.
Do not reveal you checked his dating profile. It kind of makes you seem a little too interested. Besides, you're a busy woman... who has time to check all of the men's profiles. Even if you did, you don't have to tell him. A man doesn't need to know everything all at once.
Did you write to him and he didn't respond? Decided to try it again and still nothing? Don't strike out but rather walk. Yes, move on. Don't make excuses in your mind for him. He will either respond to your messages or not because one thing for sure, he got them. He chooses to ignore them.
Does the three-month rule apply to online dating? Certainly, it does, but in a different way. You should not initiate any of the conversation during this time. Let him take the lead. Another point to be remembered is to let him wait before you answer his emails. Again, you're busy so you can't stop and answer emails all day.
Before you start chitchatting the night away, you should know what not to talk about. Even if he wants to talk about his dream girl, refrain from describing your ideal man. You should never mention the words soul mate, commitment, long-term relationship goals, your exes, your previous relationship or sex in your first discussions.
You want to leave something to the imagination and have some mystery about yourself. If he's around after the three month trial period, give him a little information about yourself, however, answers should be vague. 
These are the most important rules for online dating according to the dating expert Alex Reddle. For more dating advice visit our blog and be even more prepared for online and offline dating,