Regular Dental Checkups are Must for a Healthy Dental Condition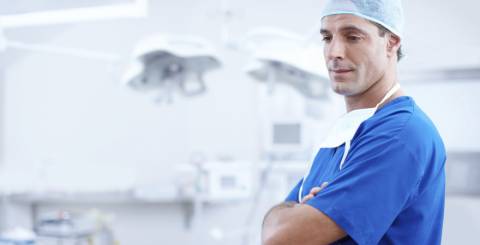 https://cdn.pixabay.com/photo/2016/01/19/15/05/doctor-1149149_960_720.jpg
Teeth and gums are important parts of your body, which cannot be overlooked. These are not only necessary for a healthy smile, but you cannot get all the tastes if your teeth and gums are unhealthy. Moreover, if you are feeling pain in your mouth due to the bad health of teeth or gums, they may adversely impact your daily life.
This is why it is necessary to take care of your dental and oral health and for this purpose, it is always recommended to go for the regular dental checkups. The regular dental checkups help you keep your teeth and gums healthy. Your teeth get long life, and you are able to avoid the artificial teeth up to a long time. Opting for dental health services on a regular basis can keep you away from dental issues.
But, the question that may be in the minds of a number of people is what they get in a dental visit. Let's have a look at a few facts.
Process When You Go for Dental Checkup
The dental checkup is accomplished in two parts, which include:
#Checkup
When checkup is started, your dentist or dental professional first checks the cavities. An X-ray may be conducted to find the cavities between your teeth. The other things, which are checked between your teeth are plaque and tartar.
A clear, sticky layer of bacteria is known as plaque. It is necessary to be removed, which if avoided, can harden and become tarter. Tarter can cause some diseases. It cannot be removed with brushing and flossing.
Next thing that is done is that your gums are checked. It is done via special tool for measuring the depth of spaces between your teeth and gums. In the case of gum disease, the spaces may become deeper on the contrary to the healthy gums, in which spaces are shallow.
In addition to this, the careful examination of your tongue, throat, face, head, and neck are also part of the check-up. It is done for detecting any sign of trouble, such as redness, swelling or possible signs of cancer.
#Cleaning
Cleaning is the next part of your dental checkup visit. Your teeth are cleaned on the visit. Brushing and flossing are helpful for cleaning the plaque from your teeth, but it is almost impossible to remove tarter at your home. Dental professionals use special tools for removing tarter, which is known as scaling.
After scaling of teeth, they may be polished. A gritty paste is used for this purpose in most of the cases. It is helpful for removing any surface stains on your teeth. Flossing is the final step. Floss is used by dental professional in order to make sure that the areas between your teeth are clean.
Suggestions for Clients between Each Dental Visit
You are also required to take care of your teeth and gums between each dental visit. Brushing and flossing are required regularly as plaque is regularly formed in your teeth. Some of the tips of good oral health can be read as under.
You should brush at least twice a day with a toothpaste containing fluoride.
Prefer to floss every day.
For getting help in controlling bacteria, use mouthwash. With mouthwash, your breath also remains fresh.
To Sum Up
The above-mentioned information contains some information about the procedure of regular dental checkup. Here are some quick facts about regular dental checkup.
Regular dental visits help you in keeping your teeth and gums healthy.
The regular dental visit is divided into two parts – check-up and cleaning.
Overall oral health for any troubled areas is checked by the dental professional during the dental check-up.
During the cleaning process, the dental professional removes any plaque or tartar buildup. He/She may also polish your teeth.
The dental checkup visit should be done at least twice a year. More dental checkup visits may be required if advised by the dental professional.