Obtaining American Study Visa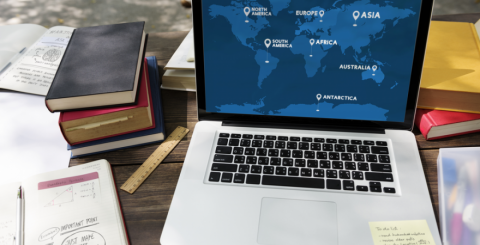 If you are a student and want to pursue higher education in America, you need to obtain an F1 visa of USA. Despite introducing visa restrictions for workers, the United States continues to accept students coming to study on its shores.
For most people, the United States is the most preferred destination to study, as the country offers quality education, the most multicultural environment, top-drawer infrastructure and so on.
Before one goes about applying for an American Student Visa, an applicant must have got an admission into a college or university there. The prospective US students need to show proof that they can afford to pay tuition fees and expenses for accommodation in the educational institution of their choice.
To be eligible for an F1 visa, the applicant should have been enrolled full-time in an academic education program at an approved academic institution in the US. Full-time study is defined as a minimum of 18 hours of study per week. Applicants are required to demonstrate they have sufficient funds to support themselves for the duration of their course and that they intend to return to their home country upon completion of their studies. In addition, applicants of F1 Visa would also be needed to prove that they are healthy, and they have never been criminally convicted.
If both these criteria are met, the college or university they have chosen would be sending them I-20 forms. These forms demonstrate that have been offered admission to the educational institutions. Included in these forms are also 'report dates', the dates on which they would be expected to join and attend classes.
After the receipt of these forms, they have all to get all the documents necessary to apply for the USA F-1 visa. This visa allows students to enter the US and attend a two- year or four-year academic program.
The documents that the students need to get together are Form DS-156 or DS-157 or DS-158, which can be obtained from the website of the US State Department, a passport that is valid for a minimum of six months after the date of expected joining, two passport-sized photographs and a receipt of having paid the visa processing fee. Then there are other documents which need to be supplemented.
When all these are ready, students need to attend an interview with consular officers. Here, they will be asked if they are genuine students, if they intend to return to their home country after completing their studies and if they have enough money to bear expenses for attending college and staying in accommodation.
Other supporting document they would need to show is their entire academic record, the documents of scores they have got in TOEFL/IELTS and GRE/GMAT, the letter of admission from their institution, bank statements, documents of scholarship (if any) and documents to convince the consular officers that they own assets in their home country.
They should also have been admitted into a full-time course in an approved institution in the US. Only if people have at least 18 hours of classes per week, they would be considered as full-time students.
With an F-1 visa (American student visa), students can also be employed in a temporary job. Thus is also subject certain restrictions. As the whole of the above process is a lengthy and a tedious one, it is not advisable to go it alone. It is better to for students seek the services of Study Overseas Consultants.
Get all the assistance from a leading immigration consultancy firm to help you when you want to apply for the student visa for quick processing and approval of visa from Australian Immigration Authority.