How to Sell Your Home for More with Blinds or Shutters!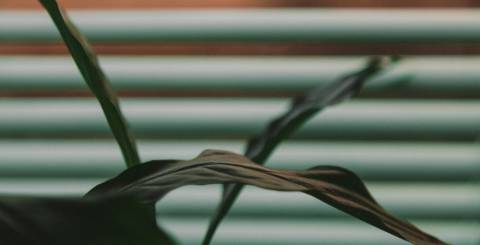 https://unsplash.com/photos/K5xi3IpjlCQ
Are you looking for a way to upgrade your home with unique blinds and shutters?  No problem, there are plenty of different popular types of blinds and shutters such as PVC plantation shutters, straight drop awnings or panel glides that you can choose from depending on your unique requirement.
When browsing for blinds and shutters, keep in mind that there are plenty of different vendors to purchase from so take your time and do your research by asking around or looking at testimonials online, etc. to help you choose a reputable vendor that will work alongside you and help you make the right choice for your unique space!
If your existing home decor is sophisticated and follows a timeless classic theme, you may want to consider using blinds and shutters that stick to a muted color palette and are not overly obtrusive and blend in well with the rest of your interior. Consider browsing for PVC plantation shutters for an elegant, but a durable alternative that works well in "wet areas" of your home making them ideal to upgrade your kitchen windows, laundry room, and bathroom or pool area with. By opting to make this simple upgrade using blinds and shutters, you can transform your home and sell it for more without having to opt to renovate your home which is expensive, takes a lot of time and can be extremely inconvenient too!
Panel glides are extremely popular with homeowners that have large window areas or doors as they immediately upgrade an otherwise boring space and are available in a range of different fabrics to give you more options when trying to blend in your window furnishings with existing home decor.
When it comes to outdoor pool areas, decks or patios, a firm favorite is straight drop awnings! The perfect backyard addition, this versatile awning provides the perfect combination of protection and privacy, while blending in seamlessly with its surroundings. Available in a range of different colors, spend some time looking at color options before making a final decision to make sure you've chosen the right color to make an impression on potential buyers!
Browsing for providers of blinds and shutters? Once you've narrowed down your list of potential vendors based on reviews and customer testimonials, speak with each company at length to have a complete understanding of the services they provide. Always try to look for a vendor that provides a pre-sale design consultation at the installation space. By opting for this, you will have the help of window furnishing professionals to help you make a better decision with regard to choosing the best blinds and shutters to upgrade your home with. Also, make sure that the vendor you choose will undertake installations as well. Most often this is forgotten and customers are stuck with handling the installation which can be difficult and lead to problems arising in terms of correct measurements, correct installations without damage, etc.
Finally, once you've chosen a vendor based on the areas mentioned above, don't be afraid to ask questions - discuss your options at length and make sure you understand exactly what the after-sale service provided is, how long will installation take, will the measurements be taken by the team, etc. If you have the time to do your research when it comes to color options, spend some time on it to have an idea of what you want and then ask your chosen vendor to help you match the colors you've selected - going in with no idea what colors you want can result in you having a hard time making a decision with all the different options available.