How to Select the Right Jewellery for Your First Date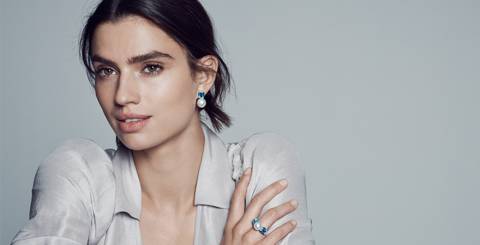 https://jamesthredgold.com.au/
When deciding on what jewellery to wear on your first date, it's essential that the pieces are remarkable and romantic. The following is a guide on how to select the best jewellery for your first date.
Although your first date is often an exciting experience, it can also be daunting as well. Thankfully, there are ways in which you can help alleviate any stress and anxiety you may be feeling in the build-up to your memorable occasion. Assembling a fabulous costume is one way of achieving this. When you look fantastic, you feel fantastic. Though there are many things to consider when creating the ultimate look for your date, one of the biggest priorities needs to be your jewellery. Like the jewellery worn on your wedding day, including your engagement ring, the jewellery that you wear on your first date has the ability to dramatically enhance your overall appearance.
So now the million-dollar question is, which jewellery should you choose to wear?
The venue of your first date
Like your clothing, the venue of your first date also influences the type of jewellery you should wear. If you're going to an upmarket restaurant, your jewellery needs to be refined and elegant. On the other hand, if you're merely going on a laid back stroll along the beach, followed by lunch at a nearby café, then your jewellery will be decidedly different. In cases where your date wishes for the location to remain a secret, then it's a good idea to gently enquire about the location in question. Or, if being subtle isn't your preferred approach, simply ask your date what style of clothing should be worn for the occasion.
If the location is a closely guarded secret and you'd prefer not to know in advance, there are other indicators that can give you a hint on what to wear. Is your date set to be in the daytime or in the evening? If it's been scheduled for the daytime, then your jewellery should be trendy but modest. If it's a dinner date, then it's important to learn what type of restaurant you'll be heading to. Hopefully, you've taken the time to find out about your date and will have an idea of what venue type to expect, based on their personality.
Jewellery defined by the date's setting
The following is a list of appropriate jewellery that is a perfect fit for the various date plans listed.
The classic dinner date
Dinner out followed by a flick is a common choice for a first date and it's not hard to see why; the restaurant setting gives you a chance to find out about each other in a relaxed atmosphere and seeing a (hopefully) good movie only serves to improve the occasion further.
As discussed earlier, looking good on the outside makes you feel good on the inside. Self-confidence is everything. Wear something comfortable like a shift dress or favourite pair of jeans, coupled with a stylish undergarment, jacket and heels or other suitably classy footwear.
Combine all this with a beautiful pendant, studs and a bangle or bracelet.
The casual outdoor date
If your date consists of a nice, peaceful stroll through an idyllic location and perhaps a bite to eat afterward, it's paramount that you choose an outfit that keeps you comfortable. Do away with any unsuitable items such as tight-fitting garments, hard-heeled footwear or extravagant jewellery. Depending on the climate, instead op for something clean and uncomplicated such as jeans, an artistic t-shirt, and footwear that fits the terrain and won't make your feet ache. This ensemble is best teamed up with fabric or timber-based jewellery items. If you wish to create a 'one with nature' type feel, consider wearing multiple bracelets or bangles.
Have an idea of the perfect jewellery pieces that you'd love to wear on your first date, but don't quite have the right items in your current collection? Discuss your requirements with a prominent local jewellery store and they'll ensure that you look immaculate on your special occasion.