How to Save Money When Using a Patent Attorney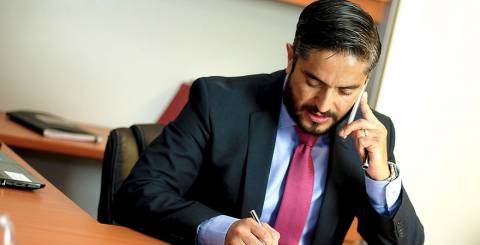 https://pixabay.com/photos/office-attorney-reading-read-laws-2820890/
You have a product that you want to get the patent rights on. Now, you need to visit a patent attorney to start the process. The problem is that this can be really expensive to see an attorney and to get patent rights on a product.
The good news is that there are ways that you can save big bucks on visiting a patent attorney and getting your patent approved. You just need to remember these seven things.
1) Learn about the patent process and working with an attorney first
Before you are making an appointment with the attorney for the first time, there is one thing that you need to do. You need to learn everything about the process of the patent process. And, you need to make sure that you know how to work with an attorney first.  Then, you will know what to expect and make sure that you don't land with a lawyer that is trying to scam you out of your patent right.
2) Your patent attorney is at your disposal
Always remember that the attorney works for you. You are paying him for his services. Meaning that he is working for you, and you are paying him. So, he needs to do what you are telling him.
This is something that many people don't understand. They don't understand that the attorney works for them. And, they are doing everything the attorney tells them to do. Even, if this is something that they don't' want to do.
3) Ask friends and family for advice to get the best and affordable attorney
If you are going to use the first and best patent lawyer you can find, you are going to waste money. This is why you should only use referrals to find the best attorney. There are some attorneys that are stealing the patent rights from their clients. You need to be careful that it doesn't happen to you. And, this is why you should use attorneys that have a good reputation.
4) There's nothing that says you have to use a local patent lawyer
Some good news is that you don't need to make use of a local patent lawyer. You can search online for IP lawyers in your neighboring town as well. As long as he is more affordable and still recommended.
With getting a patent right, it isn't necessary to go see the lawyer regularly. And, this is why you can make use of a patent lawyer in another town if needed.
5) Consider using a large Attorney firm
You might think that with a large firm, you are going to pay more to get your patent rights. And, this might be true. But, there is something that you need to consider. If you are using a large firm, you are getting more experienced attorneys, and have more than one person on your team if needed. Without any additional costs. With a small firm, you will need to hire more than one attorney if needed. And, it is going to cost a lot more at the end of the day.
6) Get your research done before your appointment with the attorney
You should make sure that your research is done about your product and the patent that you want to get done. The attorney can just assist you correctly if you have all the necessary information. Don't waste time and money on seeing the attorney if you don't have done all the necessary research about your product and the patent.
7) A contract with everything stipulated is essential
The most important for last. Make sure that you are getting a contract with everything in writing when you are working with an attorney. Don't agree to anything, without seeing it in writing. This is how the business world works. You can't trust anyone, especially with something as important as a patent right. A mouth to mouth contract isn't binding.
With these seven things kept in mind, you will save money when it comes to hiring and using a patent attorney for getting your product patented. And, you will know for sure that you will have your product patented as soon as possible so that you can start doing business.