How to Safeguard Your Property from the Effects of Erosion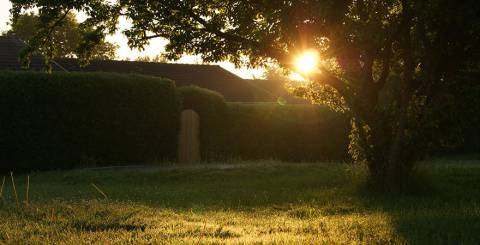 https://www.pexels.com/photo/garden-sunset-sunrise-lens-flare-13975/
Erosion isn't just a problem for other people. Something that we don't need to worry about. The facts are that erosion can cause damage to our own homes as well. Damage that, if chronic enough, can actually put our homes and lives in danger.
This is why we all need to know how to effectively stabilize lawns that are on a sloped edge, while prevent all instances of erosion around the house. This is primarily to ensure that no matter what, that the ground under our house will never cause damage to the foundation and our homes. Here are some ways on how to stabilize sloping lawns and to prevent erosion around the house.
Install and propagate suitable plant life
When you have trees in your garden and around your home, the deep roots of the trees will always assist against erosion. The trees itself is also a great way to make sure that erosion doesn't take place during heavy rain and wind.
The same goes for planting flora. It prevents erosion, and make sure that soil is staying right where it is during heavy rain and storms. It might take some time to get the trees grown enough for erosion prevention, but then it will work for years to come.
Erosion control matrixes and soil stabilization devices
There are erosion controls matrixes and soil stabilisation devices that you can be used on slopes and around your home to prevent and to assist with erosion problems. Its something that not many people consider, because of the price of purchasing these matrixes and stabilising products.
The good news is that there are different types of erosion matrixes and soil stabilisation products available. You will find one that you can afford and that is not as expensive. It's easy to do it yourself.
Erecting gabion cages and other fortifications
There's a common misconception that erosion control solutions are ugly and will ruin the aesthetics of your beautiful garden. Thankfully, through the use of gabion cages and other permanent or semi-permanent fortifications, this doesn't have to be the case. These solutions represent an excellent erosion control solution, while at the same time complementing the overall look of your garden, as well.
There are different types of terraces and retaining walls to choose from. Finding one that will work best for you isn't as hard as what you might think. And, it isn't expensive at all. You just need to make sure that you know if this is something that you should install yourself, or if you should hire an expert to do the installation for you.
Stormwater systems  
Something that not many people are considering, is to create a stormwater system to control and prevent erosion. If you have a stormwater system in place on slopes and areas where erosion is a possibility, then you will not have to worry about preventing erosion in the first place.
The only problem that many people have with this option is the fact that this might be something that not many people can do themselves. They need to hire an expert to do the installation themselves. But this isn't something that you will need to do more than once. And, it will have lasting results.
These are all ways on how you can prevent erosion on slopes around your home. There are different options that you can consider, but you need to find one that is best for you and your home. Some might have many slopes and building a terrace might be the best option. While others might just need to install a stormwater system.