How to Protect Your Brand Online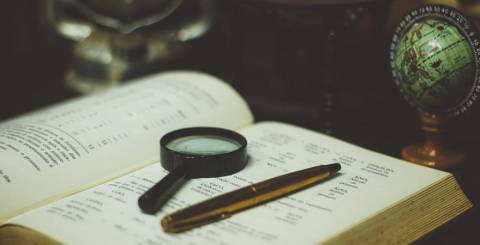 https://ipgateway.com.au/
Protecting your brand online is essential to ensuring the long-term prosperity of any contemporary business. That said, when you don't have deep pockets and your business is preoccupied with more 'pressing' matters, the topic of intellectual property can easily get pushed aside. This article seeks to identify several key areas that must be monitored and dealt with to prevent your business from falling victim to IP infringement.
3 things that can be done online to protect your brand:
Officially register your IP on all major online marketplaces (Amazon, eBay, Etsy, etc.)
Survey these places to identify any IP violations
While court action can be pursued, it can prove costly and ineffective at times
How to register your intellectual property
While it may appear to be one of the first things that a small business would do upon establishing their enterprise, most small business operators choose to forego this step as the prospect of seeking legal assistance from a Patent and Trade Mark Attorney is merely seen as an unwanted financial burden. But it's important to understand that you have little hope of protecting your IP if the business isn't officially registered.
Without documentation to say that you and your business is the rightful owner of particular ideas, processes or designs, it's very hard to prevent others from stealing or imitating your IP and incorporating them into their own businesses. Your IP must be registered in order to protect it.
The power of patents
Patents are crucial if you wish to safeguard your original product designs. Having a patent in place guarantees up to two decades of exclusive rights to your product.
There are two types of patents:
Design – grants exclusive rights for a visual product design that performs a revolutionary or unique function
Utility – grants exclusive rights to a particular manufacturing technique or similar
Applying for a patent
To be granted a patent, you must apply through a Patent and Trade Mark office. Your application must be very thorough and clearly describe how your new invention works. If your description is too vague or determined to be too similar to existing products/services, your application will most likely not be successful. It's strongly advised that you get in touch with an IP Lawyer to give yourself the best chances of having your application approved.
First in, first served
When it comes to patents, the 'rightful' owner of an idea or invention is simply the one who filed a successful application first. As applications demand a significant amount of time and investigation, it's often a good idea to take out a provisional application. Once again, it's highly recommended to consult a legal professional such as a patent attorney to help you with your provisional application.
When submitting your provisional application, ensure that it clearly defines the following:
The elements that comprise your design
How the attachments fit together
How the proposed product works
If there are multiple ways to assemble your product
If there are multiple uses for your product
Trade Marks
A word, logo, slogan or design that defines a service, business or product is known as a trademark. Even small sized merchants should look to have their trademark registered to prevent others from cashing in on your business' standing and prestige.
Registering a trademark
Like patents, registering a trademark does not explicitly require a lawyer but as a patent, it's always preferable to use a trademark attorney if you have the means to do so. A trademark can be registered online (varies depending on the country). When registering your trademark, you must first ensure that the trademark hasn't already been registered or if there are similar trademarks already in place.
There are exceptions that can make it possible for you to register a trademark that has already been registered. This includes trademarks that are filed under a different service industry to your own. Every trademark applicant is required to pay a non-refundable fee. Once the application has been submitted, it will be examined and you'll be notified whether your application has been approved or declined.