How to Professionally Style Your Windows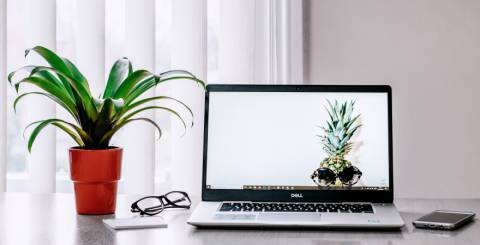 https://www.pexels.com/photo/photo-of-laptop-near-plant-1006293/
Professionally styling your windows doesn't have to be a complicated affair and you'll be pleasantly surprised to find you have a plethora of options to choose from when browsing for blinds and shutters. With such a variety to browse through, you may sometimes find yourself a bit overwhelmed and wondering which type of window furnishings to opt for so keep reading to learn more about professionally styling your windows!
Choosing the right blinds and shutters is important, as your window furnishings play a crucial role in the overall look of your interior. Choosing the right window treatments like roller blinds are important for other reasons than just its aesthetic benefits - they are also important for providing privacy, blocking direct sunlight, insulating the interior against outdoor temperatures, absorbs outdoor sounds to avoid it being intrusive and provides a uniform look from outside. Apart from these, by opting for the right choice of blinds and shutters for your unique space, you can also solve some of the most common decorating dilemmas such as upgrading an otherwise boring set of windows, setting off a spectacular view or even expanding the ceiling's height!
The first step to professionally styling your windows with the right roller blinds and shutters is to consider the functionality of your requirement - take some time to consider the intended requirement of the room. This is important as you need to identify what level of lighting you need to allow in and how much privacy you need. For instance, you may want to browse for roller blinds if you're looking for window furnishings to use in your bedroom. Day & night roller blinds are extremely popular for bedrooms as the two sheets of fabric that can be controlled to alternate between solid and transparent fabric panels to ensure you can have your privacy and keep out sunlight when required, but can also allow significantly more light when needed.
Once you've decided on the functionality of the room, you'll need to start doing some research on the different types of window blinds and shutters and their benefits. One of the main advantages of choosing to partner with a reputable vendor that provides a pre-sale design consultation is these experts will be able to help you make an informed choice. However, if you rather do it alone always make sure to do in-depth research before choosing as different types of blinds and shutters have different advantages and disadvantages. For instance, panel glides are favored by senior citizens and those suffering disabilities that restrict movement, as the panels are set up on a tracking system that can be easily operated with minimum effort to open and close it. Another example would be that PVC plantation shutters are used often for the 'wet areas' of your home such as an outdoor pool area, kitchens, bathrooms, laundry rooms, etc. as PVC is weather-resistant and does not absorb moisture which results in other blinds and shutters being damaged.
Once you've made a choice, make sure you get the right measurements - there's nothing more disappointing than purchasing blinds and shutters, getting ready to install it and then realizing they are too short or not wide enough, a costly mistake to make! If you're doing the measurements on your own, make sure you ask a vendor for tips on how to get the right window measurements or just Google it! Once you've got the right measurements and purchased your window furnishings, it's time to get set for installation. Set aside half a day where you can be free of distractions and any other obligations, instead, stay focused on the installation task at hand and follow instructions clearly to avoid damaging your window furnishings and get the job done! Remember, do not rush the process and take your time with installation to make sure your window furnishings are not damaged and have been styled to perfection!