How to Pick Blinds and Shutters to Suit Your Decor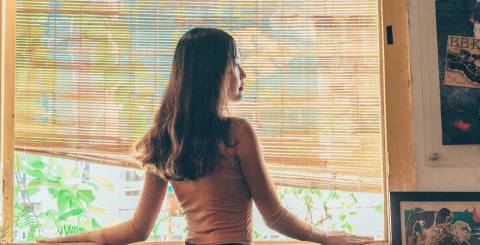 https://www.pexels.com/photo/woman-standing-beside-window-1438502/
Upgrade an existing space or a brand new one quickly and in an affordable manner with premium quality blinds and shutters! A far cheaper alternative to renovating a personal or corporate space, window furnishings such as panel glides or roller blinds are available in a variety of unique designs and fabric styles to ensure you'll have no trouble finding what you're looking for! With so many different types of blinds and shutters, what should you keep in mind to make sure you choose the right type of blinds and shutters for your unique space? Keep reading to find out!
Functionality
With so many different types of blinds and shutters available, it is easy to become overwhelmed, thus, it's important to always choose a vendor who offers an on-site pre-purchase consultation to help you choose the right window furnishings for your space. For instance, PVC plantation shutters are extremely popular for 'wet areas' such as pool areas, terraces, laundry rooms, kitchens, bathrooms, etc. - why? PVC is extremely durable and weather-resistant, thus moisture does not damage these shutters in the same way that traditional wooden shutters or panel glides would be damaged in these areas.
Functionality
There's more when it comes to functionality and we often forget that there are different types of blinds that work better for different window styles. Panel glides have become increasingly popular for larger windows, as well as for senior citizens and those that are disabled, primarily for the smooth and easy movement of the blinds that can be easily moved using the wand with minimum effort - perfect for those suffering from arthritis. On the other hand, regular roller blinds are versatile classics that are still favored by many looking for an affordable option to dress their windows!
Style
When it comes to styles, you'll find that even after choosing a specific type of window furnishings, you have a plethora of different options to browse through. When browsing for roller blinds, you will come across several different types of blinds from the classic roller blinds today/night blinds where two panels of transparent and solid fabric panels are moved using a cord to alternate between solid and transparent when you want to allow in light or completely solid when you want privacy and to keep out light completely.
Roller blinds are available in a range of different materials so that you can choose the right material to suit your unique needs. It's important to keep in mind that when you're choosing blinds for an area that is exposed to direct sunlight you should always opt for white-timber or aluminum blinds that do not fade over time and get damaged by the direct sunlight. If you rather choose fabric for your roller blinds to opt for block-out fabric which has a reflective backing to deflect heat effectively, keeping your space cooler!
Cost
There are a number of different factors that affect the price of blinds and shutters including the type of blinds or shutters you've opted for, the type of material and whether you've opted for an automated opening mechanism or the regular manual controller.
You'll find that PVC plantation shutters are significantly cheaper than timber blinds as PVC is more affordable - one of the main reasons that it is so popular! On the other hand, when it comes to fabrics for your roller blinds or panel glides, you'll notice that there are many different fabrics at different price ranges available - one of the most expensive is usually the block-out fabric since it offers insulation too.
While many opt to keep the price down by going for blinds and shutters that can be manually operated using cords or a wand, there are still many others who value convenience and opt to pay the higher price and have their blinds and shutters set up to be opened and closed with a remote - extremely helpful for those suffering from a disability such as arthritis.