How to Maintain a Fiberglass Pool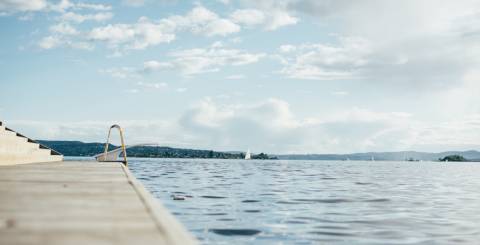 https://pixabay.com/photos/water-lake-swim-swimming-pool-pool-839313/
Having a pool in your backyard is great. Especially during the summer if you are living in hotter countries. A fiberglass pool is getting really popular these days, because of the maintenance costs and the costs of installing the pool. 
One thing is for sure, this might be a great tool to have, but then you need to make sure that you know everything there is to know about maintaining and cleaning a fiberglass pool. This is the only way that you can make sure that your pool is going to stay clean and in perfect condition for much longer. These are some essential information about maintaining and cleaning a fiberglass pool. 
It is one of the more popular choices
If you are wondering what type of pool you should install in your backyard, then you can consider fiberglass. This is becoming the most popular pools for homes. 
There are many benefits of having a fiberglass pool, which one benefit is that it is cheap to install and affordable to maintain. You don't need to be a pool expert, in order for you to keep your pool sparkling clean. With just a couple of simple steps, you will always have a clean swimming pool. 
Remove debris on a regular basis
The first thing that you need to do on a regular basis is to clean debris out of the pool. Meaning that the leaves and other stuff that is falling into the pool. This is the one thing that is causing a pool to get filthy very fast.
If you are cleaning this on a regular basis, you will not have to worry about a pool that is going green, and that needs a thorough clean. This is normal this type of debris that is causing a pool to go green. And, this is the last thing that you want with a fiberglass pool. 
Only use certain cleaning products
Another really important thing that you need to remember about a fiberglass pool, is that you don't use the same chemicals that you will use on other swimming pools. You will damage the fiberglass and will need to pay a lot of money to get repairs done. 
The best thing that you can do, is to make use of cleaning products that are formulated especially for fiberglass. Even, if these products are costing you more. You will not regret it. Using normal swimming pool cleaners will damage your pool permanently. 
Be careful with stains
Fiberglass pools can stain easily. Meaning that if the bottom or the sides of the pool gone green, you will not get it blue again. It is really easy to stain, and hard to get the stain out again. It even might be impossible, and you will need to get repairs done before you will have a blue pool again.
This is why it is important that you ensure that your pool never goes green. Once the fiberglass turn green, it will stain and not come out again. By making use of the right cleaning products and using a pool cover when you aren't using the pool is the best thing you can do to ensure that your pool doesn't stain.
Fiberglass pools are really popular among homeowners. However, then you need to make sure that you know how to clean it properly. There are many things that you need to do differently with this type of pool than with a fiberglass pool. With this guide, you will get to know everything about the pool, and how to clean it properly. Then, you and your family will have fun playing and swimming in a clean, blue fiberglass swimming pool.