How Freight Forwarders Help Move Your Inventory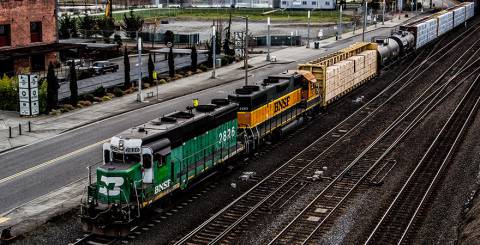 https://unsplash.com/photos/KSm1Fh8wQtc
What is freight forwarding services? Are this services that you really can make use of for transporting goods from one location to the next?
It is essential to make sure that you are going to make use of the right freight forwarding service to ensure that your goods are delivered safely without any damage. This is a guide about freight forwarding and using them for moving goods from one place to another.
Freight forwarding. Overview
Freight forwarding is a service that is being used for exporting and importing goods all over the world. This can be any type of goods that are getting moved across the world or just across the country.
This service is important and exporting large products, or smaller products for clients, or to stores all over the world. They are also making sure that clearance by customs is getting done, that this is goods that can be imported and exported and that all the paperwork is done correctly.
Services that freight forwarding companies delivered
There are many services that the freight forwarding companies are delivering to their clients. This is more than just a transportation service that is delivering goods from point A to point B. These companies are delivering some other services as well.
They are getting custom clearance before they are importing or exporting the products to other countries. Making it easier for business owners to export their products to other countries.
Making bookings or ships or flights for shipments. And, they are making sure that the overnight packages or urgent shipments are getting shipped first. To ensure that delivery is made on time.
They are also making sure that all the paperwork is correct and up to date. Especially for waybill purposes.
Offer insurance to clients that are importing or exporting valuable goods
Also, able to offer services like packing goods. This is to ensure that the goods are correctly and safely packed for shipping abroad without getting damaged.
Rules and regulations about moving dangerous goods
Freight forwarding services are allowed to move dangerous goods. This includes goods that are poisonous and that can be dangerous to move, or risky to move because of flammable.
However, then they need to make sure that they know the rules and regulations about moving dangerous goods. They need to ensure the safety of the people handling the goods, and the people that are coming close to the goods. There are other rules and regulations that they need to obey as well.
Insurance for moving goods
Another essential service that they are offering, is they are offering insurance for important and exporting goods. Especially, when this is expensive or delicate goods that are easy to get damaged or that are valuable and that can be stolen.
Freight forwarding services should be mentioned and talk about the different insurance options that clients have with using freight forwarding services for transporting goods. Normally there are different insurance packages for different importing and exporting insurance needs for different clients.
Tracking services offered
They are also offering tracking services. Meaning that you as a client is able to track your shipment to ensure that the package is arriving safely at the right destination. This is normally an additional fee but gives the client peace of mind to know that their shipment is safe and traceable.
Freight forwarding; moving goods. Something that so many importers and exporters need to use, in order to get their products out of the country. They are offering a great number of services and make sure that anything that they are importing or exporting is staying in perfect condition.