How To Create A Continuous Security Blanket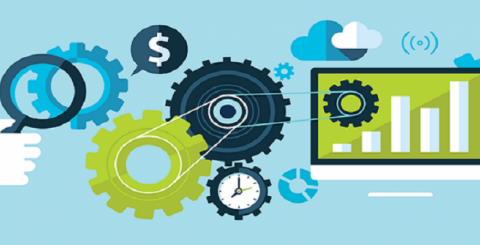 Great speaking with Mike Kail, CTO of all Cybric concerning the present state of IT security granted a recent report from Cisco found 65 percent of businesses use anywhere from six to more than 50 security solutions.
What would you find as the most important elements of data and application safety?
Move security much left from the SDLC so you grab vulnerabilities sooner instead of later when it's faster and more economical to fix them, so you do not get behind schedule. We are big believers in DevSecOps.
What programming languages and frameworks will your company use?
We supply a constant security shipping fabric with language protection based on open-source and industrial tools. It's a very well-documented and comprehensive approach to safety. 
How is the cybersecurity threat picture changing?
Cloud, mobile, IoT along with the ubiquity of bandwidth has led to an infinite number of attack vectors. Internet connectivity has been intertwined into everybody's life from a Wall Street trader to a Midwestern farmer and home-based business trying to provide for their loved ones.
What sort of safety techniques and resources do you find best?
An automated and orchestrated strategy that helps you to level the playing area versus hackers by taking the best of breed tools to provide automatic scanning and autonomous remediation. You can have plenty of pockets and tools of domain experience; however, these will not climb as the number of data grows. 
What are several real-world issues you've helped your customers solve?
We were working with one client who had been migrating their data centre from on-premises to the cloud. They thought they'd 35 instances when they had more than 300. We supplied 360-degree visibility where all their information dwelt.
For one more client, we analyzed their program pile and discovered 900 vulnerabilities. We identified the five most important, by correlating with threat databases, and then remediated them immediately. Then we helped the client segment the other 895 from the amount of importance and helped them resolve the cultural battle of DevSecOps.
Which are the most frequent issues you see impacting security?
Poor hygiene keeping systems up to date concerning stains. What I'd like to call"cybersecurity fitness." Have a look in the OWASP Top 10. SQL shots and cross-eyed scripting continue to be the leading vulnerabilities for 10-plus years. We work hard to supply developers with better remediation suggestions and lower the friction in development speed. 
Do you have some concerns about the current state of security?
My greatest concern is that our nation's infrastructure maintaining technology. Cloud, cellular, and IoT technology are building along with a shaky base. We have to be diligent about safety and everybody should take responsibility for security and confidence.
What's the future for security from your point of view?
We are in an application-centric market concentrated on the architecture of resources to capture flaws sooner. Begin at the foundation of the program. Be proactive and take an offensive way of security. Ensure you've got model controls so you can roll back to an earlier version if necessary. Possessing an all-encompassing security strategy versus lots of strategies.
What do programmers will need to keep in mind with respect to security?
We try to instruct developers with pertinent remediation advice. Developers need to see that safety is a significant part the procedure without including friction so they can maintain the pace. Developers must collaborate with CISOs and security staff members from the start and set a security strategy that's consistent with the company culture.
Imagine if I neglected to ask you that we need to think about with regards to security now?
Lots of individuals see safety together with"fear, uncertainty, and uncertainty." We espouse the doctrine of assurance, assurance, visibility, resilience. We focus on the positive as opposed to the negative.