How to Buy Classic Jewellery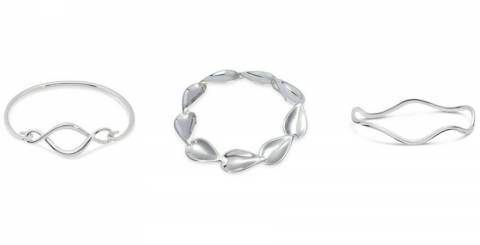 https://jamesthredgold.com.au/jewellery-collections/silver-jewellery-adelaide/
Before you go out and invest a significant amount of money on jewellery items that you most likely won't even wish to wear several months from now, let alone several years from now, it's time to learn the importance of buying jewellery items whose style and appeal will remain timeless. Switching from flavour of the month styles to iconic pieces that endure through the ages, like timeless engagement rings, not only ensures that your personal style remains relevant, but allows you to purchase jewellery of superior value.
The following is a guide to amassing a jewellery collection that never goes out of fashion.
Jewellery that appeals to your personal tastes
Buying jewellery that has infinite style-span future proofs you against the possibility of it losing its appeal. If you wish to buy such jewellery, you need to examine your personal tastes and identify the style of jewellery that best resonates with you. While a stunning pearl necklace may be considered timeless in its own right, it's a lavish item that is best suited to extravagant events. If you're somebody who doesn't lead a particularly glamorous lifestyle, but someone who is comfortable in a more casual setting, then the pearl necklace would be of little value to you. Instead, choose jewellery pieces that you are likely to wear regularly.
Timeless jewellery must be beautiful but also practical. While carefully considering your own taste in jewellery and how frequently you're likely to wear it, identify popular jewellery items that have any eternal fashion quality to them, be it an elegant watch, fashionable bracelets or a statement piece that takes your fancy.
Focus on collections, not individual items
When you first begin sourcing finer quality jewellery to add to your classic collection, it's easy to be enticed into buying pieces that you find alluring at that particular moment. However, such impulse purchases will ultimately result in an assortment of jewellery that doesn't combine well with each other. Instead, focus on establishing collections of beautiful items that can all be worn together. If for example, you buy yourself a sumptuous new diamond necklace, consider making your next purchase an exquisite diamond bracelet.
To create your initial collection, determine the kind of jewellery that you prefer to wear more than any other, such as earrings or necklaces. Decide on a glorious piece that will act as a foundation for your successive, matching purchases.
Avoid overcomplicated jewellery
While an intricately designed piece with a dazzling array of colours may look fabulous in-store, it may not go with any of your existing clothes, requiring you to buy additional garments to accommodate it. Such garish jewellery items are also liable to go out of fashion, which aren't the qualities you're seeking when hunting for classic pieces that are going to remain relevant and stylish for years to come.
The easiest way to safeguard against buying items that quickly become labelled as 'yesterwear', is to choose ones that are elegant but practical. Examples include necklaces with subtle pendants, diamond studs and bangles. Each of these are easy to accessorise with many different clothing styles.
Choose neutral-coloured metals
Neutral-coloured metals such as silver, white gold or platinum never go out of style. Such colours are also the easiest to match with multiple clothing styles. Silver in particular has consistently been a staple of jewellery wear for over 100 years and this trend shows no signs of changing.
A summary
Classic jewellery pieces cannot be mere impulse buys, a degree of research, thought and consideration must be shown when making the decision to invest in jewellery that is to stand the test of time, both in terms of style and physical durability. The best way to ensure that you're buying jewellery that ticks all these boxes is to seek the advice of a respected jeweller.