High Eye Pressure and Glaucoma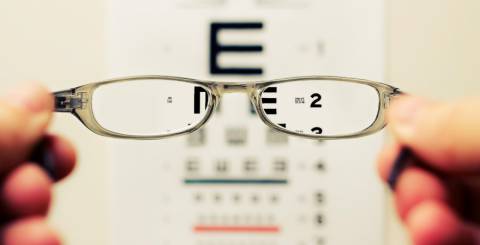 https://unsplash.com/photos/aVvZJC0ynBQ
Did you know that glaucoma is caused by high eye pressure and if it is not treated it can lead to blindness? Glaucoma is a lot more common than we would like to believe and that's why a comprehensive eye exam by anyone of the leading opticians should be done regularly to ensure your eyes are in good health and not at risk of glaucoma or any other eye disease. Keep reading to discover more about high eye pressure and the symptoms of glaucoma!
What Is Glaucoma?
A condition that results in the damage of the optic nerve which in turn causes loss of vision, Glaucoma is caused by a buildup of pressure - something can be easily checked with a regular eye pressure test. Glaucoma is believed to be inherited and usually has little or no symptoms so regular comprehensive eye exams with a reputable optician are important to make sure your eyes are in good health!
Without proper treatment, this build of pressure (also called intraocular pressure) can cause damage to the optic nerve which is responsible for transmitting images to your brain and lead to permanent blindness over the course of a few years!
There are two different types of Glaucoma which are -
Open-angle glaucoma - this is also referred to as wide-angled glaucoma and is the most common type of glaucoma where the drain work of your eyes looks normal, but the fluid doesn't flow out which causes a build-up of pressure.
Angle-closure glaucoma - more common in Asia as opposed to the west, the drain space between your iris and cornea starts to narrow and results in eye pressure which can cause cataracts or farsightedness.
How Can Your Eyes Be Checked For Glaucoma?
As mentioned earlier, there are very few symptoms and often there are no noticeable signs that a patient can pick up on which is why regular eye exams with one of the leading opticians are important to ensure your eyes are in great health!
Any comprehensive eye exam will include an eye pressure test which is called tonometry. The first step of your eye exam will involve your eye doctor using eye drops on your eyes to dilate your pupils so that he's able to examine your eyes and optic nerve for any sign of glaucoma. Once this is done, most leading opticians will move onto the tonometry which is a test to check fluid eye pressure. He will then move onto checking your peripheral vision with a visual fluid test as loss of peripheral vision is one of the main symptoms!
How Can Glaucoma Be Treated?
If you ask a lot of opticians or around the world, they will tell you the same thing - glaucoma can only be managed to prevent further damage, but the existing damage cannot be reversed. A range of treatments from basics like eye drops to more advanced options like laser or microsurgery may be used to lower pressure. Most eye doctors opt to go with eye drops as the first step of treatment as it can effectively reduce the buildup of fluid in your eye or even help with the draining of liquid. However, common side-effects related to these eye drops may include allergies, redness, blurred vision and even stinging.
A common question that is asked is whether glaucoma can be prevented and to be honest, it cannot be prevented. However, early diagnosis is crucial to keep it under control and minimize the damage done to your optic nerve which would otherwise cause vision loss. To ensure your eyes are safe and being monitored, aim to have general eye exams twice or once a year depending on your risk factor.