Guide to Choosing Effective Work Platform Systems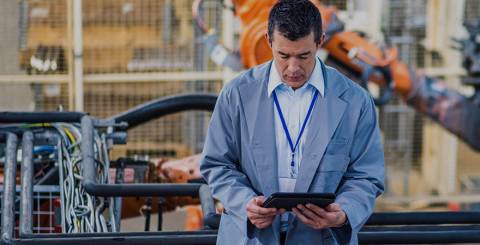 https://www.alisafe.com.au/
Work platforms and mobile access ramps allow personnel to complete their duties safely and effectively in even the most difficult circumstances. The loading and unloading of cargo on large commercial vehicles and train carriages, for example, creates a dangerous set of risks for to those operating in the oil and gas, chemical and mining industries, to name a few. In such work environments, one false move can have fatal consequences.
Thankfully, there are a number of fall prevention solutions available to help protect those entrusted with the adding and removal of contents from trucks and rail carriages. Each of these systems is designed to be fully compliant with occupational health and safety regulations and help to workers operating in potentially hazardous workplaces, such as processing plants and truck and railway yards.
OHS laws stipulate that appropriate safety equipment must be on location to help safeguard employees from falls and other dangers related to the loading and unloading of freight from commercial trucks and rail carriages. The type of fall prevention solution and safety equipment required is dependent on the work environment and the nature of goods being transported.
Regardless of the work environment, the topic of most critical concern is fall prevention. Failure to implement the correct safety solutions and processes can make an ordinarily innocuous task into a potentially harmful one, no matter how highly trained the individual may be.
By adhering to the guidelines created by OHS concerning the loading and unloading of cargo onto large freight vehicles, business owners can better improve the safety conditions for their workforce, while ensuring continued prosperity for their respective companies.
Training
As well as ensuring that the most appropriate safety solution is installed, it's essential that all personnel are aware of all safety protocols concerning their work environment and comprehend the significance of complying with them at all times. Without a distinct set of safety guidelines in place that clearly identify the ramifications for neglecting them, even the most advanced safety solutions will not be able to completely stamp out work-related mishaps. Business owners are obligated to take care of their employees by supplying them with the correct information and sufficient training.
Platform ramps, mobile access platforms, and access ramps are prevalent in sectors that rely on the rapid loading and unloading of substantial cargo. Each of the solutions is multi-functional as they provide fall prevention measures for those tasked with the loading and retrieval of grains, synthetics, and other batch materials onto and off of large commercial vehicles and rail carriages. All of these solutions are offered in a range of hardwearing materials such as aluminium and steel, ensuring they stand the test of time for years to come.
Platform Ramps Systems
With platform ramps, custom stepping systems deliver easy access to the work platform, allowing personnel to quickly and effectively handle loads to and from the platform, with maximum safety. With platform ramps, worker safety is further improved through the addition of accessories such as handrail systems which enable secure navigation and toe boards, which prevent user's footwear from slipping through the bottom rung. Platform ramps are fully customisable and can be configured to suit the client's exact specifications and can be either mobile or permanent solutions.
Mobile Access Platform Systems
This the most desirable work platform solution for tasks that require the user to operate within a very tight workspace. Mobile access platforms can be effortlessly moved about the workplace as required and can be quickly configured on the fly to suit varying work heights. Handrails and fitted as standard on the steps and work platform itself to guarantee a high degree of worker safety.
Access Ramp Systems
Pre-existing work platforms can be effortlessly repurposed through the addition of an access ramp. These ramps are user operated and can be adjusted to suit the precise needs of the task at hand. Once the level has been set correctly, the access ramp is securely bolted in place to ensure complete safety.
The ramp is also able to be readily adjusted when not being used. Handrails are fitted to the entire access ramp, maximising user safety. The work platforms and access ramps can be personalised to suit the needs of the task, including the ability to offer single access routes or multiple and can be equipped with a fall protection setup.
Ensure you select the correct work platform for your needs, by getting in touch with a specialised manufacturer of industrial safety equipment.