Foolproof Window Blind Cord Safety Tips for Your Home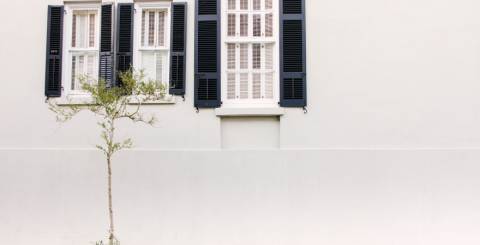 https://unsplash.com/photos/9y2xolAI1nQ
Just purchased blinds and shutters, but wondering how to ensure your blind cords are completely safe and not a danger to your children?  Blind cords can be a very serious risk to both babies and young children, as well as the elderly as these looped cords or chains can either result in accidental strangulation or serious injuries caused by falls. What steps should you take to ensure your children and elderly loved ones are safe from losing their life in just a few seconds from this often forgotten risk? Keep reading to find out some important ways to minimize the potential risk of the shutter and blind cords, irrespective of whether you have PVC plantation shutters, straight drop awnings or any other style of blinds and shutters that have cords!
One of the most important, but often forgotten steps is to make sure you do not place cribs, beds, toy boxes, reading chairs or any similar items in close proximity of your blinds and shutters as this will give babies and young children easy access to the cords and strings attached to your blinds and shutters. These cords from any of the blinds and shutters could easily end up tangled around a baby or young child's neck when they're sleeping causing them to be choked when they're asleep or playing!
Young children love to climb furniture, so even in areas outside of the bedroom, all blinds and shutters such as the popular straight drop awnings should have no sofas, tables or any other furniture close to it. When children climb up and have access to the cords, they can easily become entangled in them, lose their footing and then either suffer strangulation or a serious injury!
When purchasing your blinds and shutters make sure to ask the manufacturers for more information on the design features and safety - for instance some blinds and shutters come with cord guides so that there's a clear understanding of whether loops are necessary or are cleats provided to secure the cords to the wall or ground in order to avoid them causing elderly people to trip and possibly result in a serious injury. Some blinds and shutters will come with clear instructions on the loops on the cords that can be cut and tassels attached instead to reduce the risk of strangulation and tripping that could cause serious injuries.
Once you have purchased your blinds and shutters and gone through the safety information provided, remember that most often it is recommended that if you're using a cleat to secure the cord it should be done so at least 1600mm above floor level as a young child can easily unwind a cord from the cleat without much difficulty. Another thing to remember when using cleats to secure cords on your blinds and shutters is to ensure the cleat has been secured firmly so that it, as well as the cord, can take a certain amount of pressure instead of detaching easily when pulled. Also, if you're opting to install cord guides it should be done so that a loose cord cannot form a loop of 220m or longer at a height of up to 1600mm above the floor level which can be extremely dangerous for young children!
Lastly, make sure babies and young children are never left in close proximity to the blinds and shutters to minimize risk - make sure there is always a clear line of sight to avoid any accidents.
The above-mentioned points are some of the most important safety tips to keep in mind when it comes to protecting your loved ones from the potential risks associated with the cords attached to blinds and shutters and models all over the world - so make sure to keep them in mind!