Favourite Summer Sunglasses Trends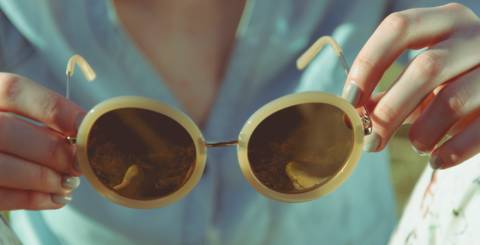 https://unsplash.com/photos/x9WWtbFhbO8
Sunglasses are a summer favorite as they offer protection from the sun while also complementing summer outfits and styles. For casual looks for outings to the beach to formal wear for a friend's beach wedding, you are bound to find sunglasses online that elevate your outfit.
If you are looking for a new pair or two to add to your collection, think out of the box this year and opt for the latest trends. There are some amazing summer favorites and these styles are must-buy men's and women's sunglasses online.
Patterned Frames
Summer is known for its colorful prints and it truly is the season to be as creative as you want. We all remember how popular pineapple prints were a few years ago and floral prints still make the odd appearance. With patterned frames, you can add the playful cheeriness of these prints to your accessories.
From stripes to polka dots, patterned frames are a summer favorite this year. They can be paired with almost any casual summer outfit and can add color to a classic white tee and jeans combo. When ordering sunglasses online, be sure to add at least one patterned pair to your cart. Trust us, you won't regret it!
All about the Bling
A little sparkle and glitter never hurt anyone but extreme bling sunglasses take it to a whole other level. If you want to be super extra this summer and make heads turn with your over-the-top sunglasses, opt for a pair that has more than the usual amounts of bling. When shopping for women's sunglasses online, lookout for a stylish pair with encrusted gold and jewel designs.
Sporty
When buying men's sunglasses online, you may have noticed that the latest styles have a sporty vibe to them. This trend is definitely here to stay this summer as sporty sunglasses are perfect for the season. They make any outfit sharper and give off a more intense look, but the severity of sporty sunglasses can be softened with color and other accessories.
Shield Sunglasses
If you can rock a pair of over-sized sunglasses, you must definitely check out shield sunglasses. They are a summer favorite and are bold while also offering a lot of protection. Instead of the usual bi-framed sunglasses, shield sunglasses use one large piece of protective material which covers the eyes as well as the bridge of the nose.
Shield sunglasses also come in a super-size, where the glasses are prominent on the wearer's face. The severity of the design is softened by colorful lenses, which give the sunglasses a summer vibe. If you want to get on with the latest summer trends, you must look for shield sunglasses when shopping for women's and men's sunglasses online.
Triangular Shapes
Round frames are a classic and so are rectangular frames, but summer is a season of experimenting with creativity. This is why triangular sunglasses are a summer trend this year. They are fun, whimsical, and futuristic. If you are buying women's or men's sunglasses online, choose a size and color that suits your face type as downturned triangular shapes can give off a sad-eyed vibe.
Red Frames
Red is a color that can make any look instantly bolder, whether you achieve this by painting your lips red or donning a red jacket. If you don't want to go all out with the red but still want to make a statement, red frames are a must-buy when looking for women's sunglasses online. You can opt for a red frame with a light lens or a dark lens and the shape and size of the frame can be to suit your personal tastes.
Unique Shapes
If you are tired of the round, rectangular, and triangular shapes, you can opt for a unique shape when buying women's sunglasses online. Heart-shaped sunglasses are a summer favorite and so are butterfly frames. Tiny, horizontally-slim lenses are also in style; however, these are more a fashion accessory and won't protect your eyes from harsh sunlight. You can also opt for a diamond shape when buying sunglasses online.