Double Glazed Windows For An Energy Efficient Improved Home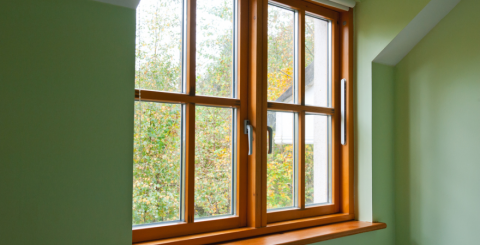 In Australia, even five years back, the concept of double glazed windows was considered as a luxury. However, times have dramatically changed. Today with a large number of manufacturers dealing with windows, their prices have gone down considerably. Australian made windows are a hot favorite among builders owing to their high quality and reasonable pricing. You can easily upgrade from old sliding to the modern awning for better functionality.
The trend among homeowners these days is to go sustainable. Double glazed windows offer high energy efficiency to the home along with the addition of security. With such windows, you cannot just improve the glamour of the home, but also save a lot on utility bills. In the process of double glazing, 2 glass panes are fitted on window frames, and the space between the 2 glass panes is filled with inert gases such as krypton or argon. These gases are known for their fantastic insulation properties. Addition of a drying agent further ensures that moisture does not enter the room. Let's find out more benefits of installing these windows in your house.
Benefits of Installing Double Glazed Windows:
1) Understanding how energy efficient it is: The energy efficiency element used in double glazed windows uses a glass coating which has a low level of emissivity. This ensures that heat is not escaped from any outlet in the windows. Hence efficient thermal insulation adds energy efficiency to the home and also helps you save money on your utility bills.
2) Low emissivity in the glass: Low E-glass is the name given to the glasses used in double glazed windows.  During cold winters, heat is locked inside the house due to the low e-glass feature of these windows. These glasses with their unique invisible coating help the drastically lower transfer of heat and also reflect the heat in the interiors back to the room.
3) Save up on the costs: One of the main features which attract many to invest in these windows is the huge saving benefits they give. As per experts, usually, 50% of the heat is transferred out of the house from the windows. Even if you use the air conditioning systems in the summers, the cold air also leaks out. As a result, your utility bills keep rising. Double glazing on these windows adds a sealing to the layer so that no air passes out and it helps in saving up a lot. Most houses contribute to around 28% of the carbon emissions, and hence using these windows can prevent causing harm to the environment as well.
4) Security of the windows: Another feature that can never be neglected is the security which double glazed window adds to the house. Intruders and thieves often choose window outlets as a means of entrance to houses and properties. Double glazed windows offer stronger frames that are too hard to break into. Therefore, these strong and thick window panes double up the security of the house. It is a real challenge to shatter such windows owing to their high density.
Along with good looks, if your home can lower the impact on the environment by lowering bills and carbon emissions, then there can be no choice better than the windows with double glazing. It is, however, crucial which style or the kind you choose. Frames come in different forms such as hardwood, aluminum, and PVC. Some glass windows come with energy coating, tempered or safety quotient added to them. Some even aid in reducing the outside noise entering the house. There can be no second thoughts when there are so many advantages of installing double glazed windows in your home.