Different Types of Window Awnings and Their Benefits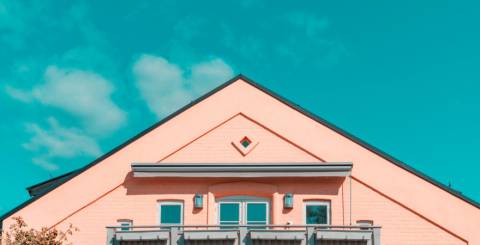 https://www.pexels.com/photo/pink-and-gray-house-under-blue-sky-3075453/
As a homeowner, you must be constantly on the lookout for ways to enhance the look and feel of your home. A popular feature among many individual homes is choosing and installing blinds or shutters that instantly transform your property and increase its appeal. If you are on the lookout to buying anything from roller blinds, to other window furnishings to upgrade any space, then this simple guide may help you decide which particular ones are best suited for your requirement - so keep reading!
Roller Blinds
A definite favorite amongst many, roller blinds is some of the more commonly chosen blinds for many reasons! This simple, yet elegant window furnishing is just a single piece of fabric that has been wrapped in a casing and made to fit snugly into the upper area of your window frame. You can choose to have a manual pull chord to open and shut the blinds or go for a more high tech motorized version - depending on your requirement. A classic, roller blinds are sort after as they are very versatile and work well in a home or office, while also being extremely affordable!
Day and Night Roller Blinds
You really can't go wrong with day and night roller blinds! Offering the best of both worlds, this blind boasts a unique design style that offers its user two different advantages! Day and night roller blinds are as popular as they allow enough light into your space to brighten it up, while also giving you the choice of privacy and keeping light out with its unique light filtering panels. Day and night blinds feature double layers of fabric that alternate between sheer and opaque panels which can be adjusted either manually or with a remote control to filter the light entering your room-  an ideal choice for those of you who like sleeping in, but are forced to wake up due to sunlight intruding in on your snuggle time!
PVC Plantation Shutters
PVC plantation shutters are a popular choice for outdoor areas as their sturdy composition makes them weatherproof and far more durable than other types of window furnishings. PVC plantation shutters provide your home with insulation against light and noise, while also controlling the airflow in your home too! It is ideal for those "wet "areas of your home (bathrooms, pool areas, etc.)  but will still add a touch of class no matter where you decide to have it installed! When browsing for PVC plantation shutters, always make sure to compare services offered by vendors too - for instance, do they provide a design consultation at the space prior to purchasing, etc.?
Straight Drop Awnings
Straight Drop Awnings let you make the best of your outdoor living area while efficiently managing light and privacy. This particular product is mainly used as a shading system for your deck or patio. It can even be installed on the outer area of the window to provide shade but still keep the main theme of your interior intact! When deciding on the right straight drop awnings for you, make sure to really take into consideration whether or not installation is provided by the vendor - it is always better to ask them to install it for you!
Hopefully, this guide has helped you get an idea of the few different types of shutters and blinds that you can use for your property. However, doing your own research will help you make a more informed decision about what kinds of blinds you want. While you browse for roller blinds, also consider where and who you purchase from. Selecting a well-reputed brand is key to owning high-quality products and enjoying the added benefit of superior customer support!