Different Types Of Brush Used By Painters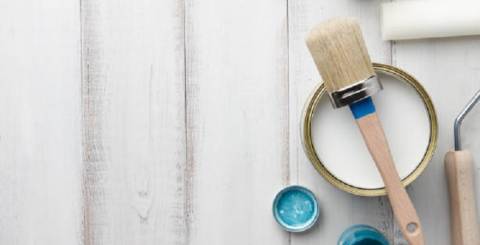 Have you heard about the magic brushes? Have you ever seen a magic brush? We are sure you answered no, well these brushes exist in real life and are used by the painters to bring the walls of your home to life by painting beautiful designs, symmetrically perfect patterns or any cartoons for the kid's room or the breathtaking night sky and many more. Professional painters can use different types of brushes for their painting work and in this article, we have made a list of some of the brushes used by the painters.
1. Stencil brush
These brushes come in different sizes and they are used to paint on your walls using stencils. These brushes have small bristles which cannot be used as a regular paintbrush. Painters can dab paint into the stencil to make the pattern and this ensures that no paint goes out of the stencil outline.
2. Angle brush
These brushes have slant bristles which are used to paint around the ceilings or corners. You can design your ceiling and corners of your rooms with some moldings and the painter has to paint around it. These brushes give a perfect edge and finishing touch while able to carry good amount of paint in them.
3. Chip brushes
These brushes are used in places where the painter does not have enough space to move the brush freely. For intricate designs and patterns, painters can use such brushes. Apart from that, there are some restricted spaces in your rooms where painters cannot paint the walls or ceiling manually, and they can use this brush to paint the same.
4. Wall brushes
These brushes are used by painters on open walls to cover as much surface as possible if they do not want to use the rollers. They are not at all good for places that need detailed painting work as they hold too much paint in them so if you try to use them in a small space it will squeeze all the excess paint and may cause a mess and spoil the paintwork. If you do not have adequate skills then you must hire a painter for your home improvement.
5. thin angle sash brush
These are best for making straight lines. They do not hold a lot of paint in them because the painter may need to use them in a small space. This brush can draw straight lines only if the painter's hands are stable. It does not guarantee straight lines if the painter is an amateur.
Now let's look at different types of bristles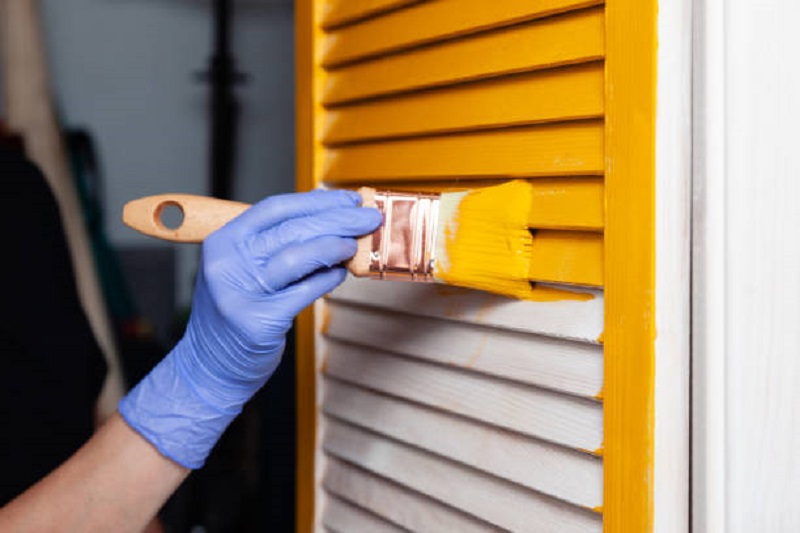 Natural bristles
These paintbrushes are made from animal hair. They hold lot of paint and helps the painter in evenly applying the paint on the surface. They are smooth and do not leave any brush marks on the surface. They are best for oil paints.
Polyester brushes
These are made of nylon or polyester threads and very good for latex paint. Very easy to clean and last longer than a natural brush. Because of the polyester and nylon, they are do not go out of shape giving you the same finesse as a new brush every time you use it.
Conclusion
Working for long hours painting every nook and corner of the house or the building can take a toll on the body of a painter especially his hands. Holding the brush in a particular angle for hours on end can cause swelling, cramps, stiffness and this can get very uncomfortable for the painter. Hence it is advised to use the correct brush for the job so that you can finish your work more efficiently and quickly.