Benefits of Truck Rental Services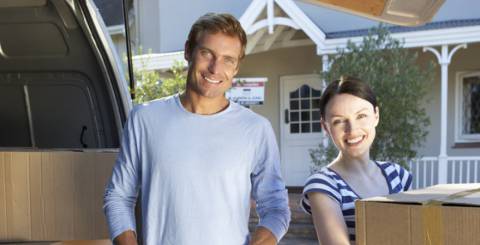 Planning a move and not sure if a truck rental is right for you? Moving can be expensive but think about the chaos and stress doing it on your own can be. Have you had a hard time renting a truck with no idea where to go?
Everyone's on a budget these days and it can seem out of the budget to get a truck rental. Here are few different companies that can make it easy to afford. This in turn makes your move more seamless and easier to get done in a shorter time frame. Here are a few benefits to consider before moving it in several trips.
National Coverage
Most larger truck rental companies have trucks that cover a large area rather than just being local. This is convenient if you plan on moving outside the local area. Most larger companies have drop-off and pick-up locations allowing you to move outside of a smaller radius.
Various Sizes of Trucks
If you are using your own vehicles you may find it takes longer to move your belongings. How are you going to move furniture or other larger items? With a truck rental, most companies offer larger trucks that can fit your entire home in one truck load saving you time and money. There are also smaller truck sizes for smaller homes or items. Finding the right truck size you need for your move is made easier. You'll be able to pack your items safely to avoid damage even driving over bumps.
Save Money on Moving
Some people don't even want to pack their home and hire movers. This can get costly and not everyone can afford this type of moving expense. With a truck rental company, you can move all on your own while saving money. All you're responsible for is the truck fee and gas. No hidden fees an no fees for movers doing al the packing, driving and unpacking.
Great for Moves of All Distances
Truck rentals are great no matter the distance. If you are moving locally, you'll save money. If you're going to make a bigger move to somewhere further, you can still save money also as opposed to hiring professional movers.
Accessories Available
If you need items to help with your move, truck rentals can accommodate this as well. This can include blankets for larger wooden or glass furniture to provide a layer of cushioning. A dolly is also available to help move those larger items so you aren't hurting yourself.
Move Your Vehicle
If you are wondering how you're going to move your vehicle as well for those longer moves, most truck hire companies have trailers for rent as well. This allows you to put your vehicle on the trailer for easier moving. You can drive the truck and have the trailer attached also.
You want to make sure you get the right size truck for your desired move. After you've compiled a list of truck companies you have researched, we suggest you call each one and ask the questions you want to ask. What they charge for their truck rental fee daily, weekly etc? What different sized trucks are available to hire? What is the distance limit for traveling out of the area, and if you're moving outside the local area, are there extra costs involved? Does the company provide moving boxes, trolleys or other things for your move? Getting answers to these questions makes it easier to find the perfect company you need to make your move.
Before you call each company, make sure you have the list of questions you have compiled. This will make sure you get the correct information you need to make an educated decision. Call at least three or four different rental truck hire companies. The more companies you can talk to the better eductaed you will be.
Considering a truck rental for your next move can e beneficial for several reasons. Consider weighing your options before you decide to avoid renting moving trucks for your next move.