Australia Continues to Attract Overseas Students for Higher Education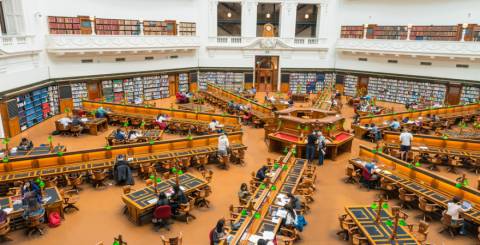 Australia, the land of plenty, is one of the most preferred higher education destinations for overseas students. Australia also has the third largest population of overseas students amongst the English speaking nations after the US and the UK.
An immigration consultant will help to students apply for an Australia study visa. You can check up more details regarding the liberal visa procedures for overseas students that have been implemented since 2012 by the Government of Australia from a registered migration agent.
Australia's Simplified Visa Framework for Students has been created to enable overseas students to have easily navigated through the process of applying for student visa without any paperwork. The list of colleges and universities that are participating in this initiative can also be found on Study In Australia's website. 
Overseas students who intend to head to Australia for their higher studies will need a study visa. Diverse aspects will be assessed by the Visa officer for verifying student visa applications. Several requirements have been identified by the Department of Immigration and Border Protection (DIBP) that is applicable for the applicants of Australia study visa. These are as follows:
Enrolment confirmation:
Overseas students must have been accepted for a specific course of study by a college or university in Australia, and upon acceptance, they are offered the enrollment confirmation after they submit their application for the study visa. The university or college will offer a letter of confirmation or offer which must be produced for the DIBP for student visa application processing.
Genuine Temporary Entrant:
It is mandated that a student who applies for a study visa must be Genuine Temporary Entrant (GTE). It implies that the aim of arriving in Australia is to obtain an educational degree and that the student has fairly good educational and language proficiency. The visa office will assess the student's intention of adhering to visa regulations, qualifying schooling requirements, adequate finances, and proficiency in the English language while processing the application for the study visa.
The decision-making body at the DIBP will also take into consideration the political and economic climate in the student's home country, prospects that Australia could offer a particular applicant, the relevance of the course chosen for the student's future career prospects, immigration history of the student and any other issues of relevance.
To decide if a particular student is GTE, Australian authorities may ask the student to come to the nearest Australian embassy or consulate for attending an interview.
Authentic transitory entrant:
This was launched in 2011 which mandates that an overseas student applying for the Australia study visa must be arriving in the country provisionally. Authentic transitory entrant implies that the main reason for arriving in Australia is for studies only.
Monetary requirements:
Australian study visa applicants must give evidence of possessing adequate funds to pay tuition fees and bear living costs in Australia. The minimum cost of living for a student has been decided as AU$19, 830 annually from 2016.
The requirement for character and health:
Overseas students must also demonstrate that they possess good character and health to pursue higher education in Australia.  They must submit a medical report to the DIBP, which has to be attested by a doctor. The applicants of study visas must not have any criminal record and produce clarification certificates from their country's  police departments.
Overseas students who have completed a graduate, post-graduate or doctoral degree in Australia are eligible to apply for the post-study work permit. They must have applied for the course after November 2011. Students who have completed a Masters or Bachelors degree course are eligible for a two-year work permit and those completing Masters in research for a three to a four-year work permit. In addition, migration agents can also help people land overseas jobs.