The Advantages of Seeing a Family Law Professional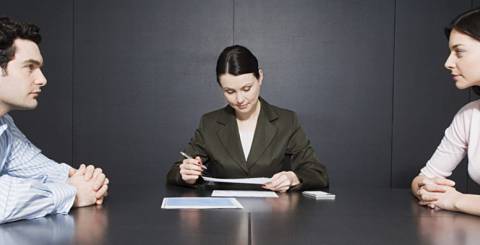 All law firms understand that each client case is different. Each case presents its own set of obstacles and each client seeks their own particular result. When you consult with a family law firm, they will work with you to discuss the core issues pertaining to your case, the result you wish to obtain and provide expert guidance to ensure that your situation is resolved as quickly as possible and with minimal stress and suffering to you personally.
Often, when people think about the prospect of consulting a law firm, their mind instantly imagines the court proceedings, which many find daunting. The good news, however, is that there are several ways in which family conflicts such as divorce, can be effectively resolved. Whilst a courtroom setting can be unnerving, it is important that clients are able to acknowledge the pivotal role that it plays in resolving family matters, especially when the other party is refusing to cooperate.
The court enforces a rigid timetable and has the ability to apply punishments to those unwilling to abide with all requests. While some couples may attempt to settle their dispute without court intervention, this is not possible unless both members agree to do so. In such cases, a resolution will only be obtained through the court.
There are a number of alternative options available to court proceedings, which are listed below.
Arbitration
A relatively recent method of family dispute resolution, arbitration consists of an arbitrator who passes judgement on all financial affairs, where party members are unable to come to an agreement. Arbitrators are independent judges and the proceedings are classified and tailored to suit unique situations.
Private Hearings
Many family law professionals, who are either attorneys or judges, are now providing private court hearings. Costs are attached, but those willing to utilise private hearings enjoy a number of key advantages:
The hearing can occur at an agreed upon venue of your choice
No other cases are heard on the same day as yours
Your case isn't rushed to accommodate others
You have the luxury of having the family law professional's undivided time and attention
The goal of the family law professional presiding over the private hearing is to deliver impartial resolutions to financial disagreements, which are free from external factors. This governing neutrality gives both members faith in the result of the rulings, as the judges are not working in the best interests of any one client and their lawyer.
Negotiations
Another way both parties can seek to achieve a family dispute resolution is by enabling their respective family lawyers to negotiate for them. 'Round table' discussions take place at an agreed upon the venue, involving you, your ex-lover and your lawyers, for the purpose of devising an amicable solution that pleases both parties and allows you get on with your lives.
Counseling
For those contemplating separation, your law firm may choose to recommend a relationship counselor. Counseling may not be able to repair your relationship, but it can help to create a better environment for when it does come time to separate. They are able to assist you in coping with the inherent emotional hardships involved with separation and divorce and are far more affordable than a lawyer.
While your family lawyer should be sympathetic, non-critical and there to help you however they can, they are principally there to resolve your legal affairs for you and ensure that you secure a favourable settlement.
Mediation
Mediation involves the appointment of a nonpartisan mediator to help couples resolve all issues stemming from their impending divorce. Unlike lawyers, mediators supply information, rather than legal guidance, allowing both parties to digest all pertinent facts and consider the various benefits and drawbacks of each decision they have. The end result of mediation is a series of non-binding propositions aimed at persuading both parties to seek legal guidance before a family lawyer decides to make any such proposition mandatory.
Collaborative Law
This is a method of negotiation in which both parties and their attorneys agree to resolve all legal issues resulting from the separation and divorce without court intervention. Each meeting is attended by all four members, encouraging an atmosphere of total clarity and transparency. As part of the initial agreement to resolve all matters internally amongst each other, is the condition that any failure to achieve an acceptable resolution will result in each party having to appoint a new lawyer in order to proceed with litigation.