7 Ways to Reduce Back Pain During Road Travel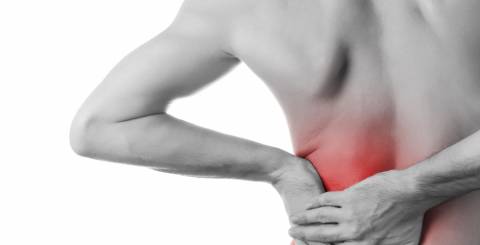 http://www.keralaayurveda.biz/content/managing-back-pain-through-ayurveda
Today I will show you how you can keep that back ache at bay. Those suffering from back problems face difficulties while traveling by road. But now, there is no need to worry about them, as they can travel tension free by implementing these tips.
After all, what's the bottom line?  
To keep your back in good condition, and that's what we are going to see as to how we can achieve.
Here are a few ways to alleviate back pain:
1. Ensure that your journey is smooth:
    Can driving cause back pain? The answer is yes. The major problem during travel is the potholes and bumps in the road. They turn out to be your greatest enemy. Therefore, you can rely on below alternatives:
A passenger car would be a better option as compared to others like SUV or pickup. In fact, SUV should also be OK. This will ensure a much smoother ride.
Check your shock absorbers. If they are damaged, get them repaired or install new ones.\
Old tires should also be replaced with new ones. Some what lesser tire pressure would also do the trick.
Opt for a cushion over the seat. It adds a layer to give you a smooth experience and gives  lower back support while driving.
2.Proper support for your back:
    Feet play an important part as they provide the support to the lower back. They take the load and shocks too. Whenever you sit in a car, you need to rest your feet on a hard surface. The angle of the feet should also be proper. This way, they will absorb the load and give rest to your back. In case that you are a driver, choose the option of auto control as far as possible to give your feet support.
3.Warming up:
    Just like you do it before starting with your exercise regimen, warm your back in one of these ways:
Make use of a heating pad to warm the lower back muscles.
Heated seats is also a good option to heat up your muscles.
Heat wraps are also available in the market, and you can wrap them up on your back. Keep it warm.
For moist heat, just like an ice pack, there is a heating pack. Heat it before beginning your travel. A microwave can also be used to heat it.
4.Deploy diversions:
    If the pain is aggravated and is not stopping at all, then divert your mind by doing other activities like listening to music, enjoying outside nature, playing games and solving puzzles. These are just a few. There are many more things that you can do. All these will divert your mind and make you forget the pain. At least for most of the time.
5.Get out of car and stroll around:
    Sitting in a solitary position for a long time is bad for your back. The structure of your spine is such that it requires you to stay in motion. Sitting long puts pressure on the back and spine. A spasm is what you can get.
So, what can you do? Get out of the car while traveling and do some stretching and strolling. Pre-plan for your next stop and decide on the activity.
While you are seated, try to move a bit after a few minutes. Stretch your legs, change the position of your seat a little bit. Sitting rigidly will not serve well. Some kind of motion is always necessary.
Pump your lower legs to keep the blood streaming and give a slight stretch to your hamstring muscles. Any movement that is safe to carry out in the car, will bail you out.
6.Make sure that you are comfortable:
    While sitting, ensure that your back is aligned against the back rest of your seat. For this, one can add extra cushioning to the seat. May be a pillow or something. Many options are available in the market. Car seat cushion for sciatica pain is one such product. A towel or a scarf would also serve the purpose.
Avoid keeping anything in your rear pocket. Something like a wallet or a mobile. This leads to misalignment of your back, that may induce the pain.
7.Use a cold pack:
    The most common reason for a back ache is due to swelling or an inflammation. It can be reduced by using a cold or an ice pack. It assists in making the tissues numb. Cover the cold pack with a towel or a cloth to prevent ice burns.