7 Tips for Optimising Your Business for Google's Local Pack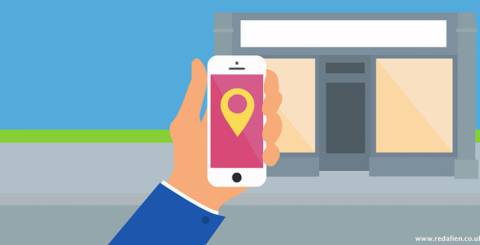 https://seoweblogistics.com/
What is Google's Local Pack?
Whenever you enter a search query into Google that is location sensitive, such as 'Italian restaurants in [location]', you'll see a section of the page – either at the very top, or directly beneath the ads, that are dedicated to 3 businesses from the location that you specified in your original search query. Everyone in the SEO industry is well aware that the higher up the page your website appears, the more likely it is that a user will click on your link. Knowing this, these local listings are therefore extremely lucrative for businesses.
Searching for 'Italian restaurants in Manhattan' in Google, resulted in the following Local Pack being displayed: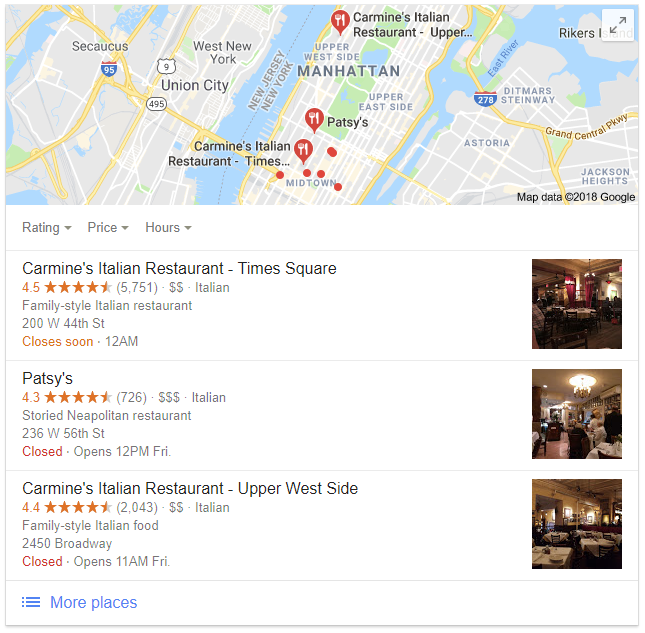 How do you optimise your site for Google's Local Listings?
1) Ensure your address features throughout your website
Key to improving the chances of your business appearing in the local pack is to ensure that you have your physical address featured throughout the site. A common place to display it, is the footer. It's also important to have a branded Google Map as well, for use on your contact page(s).
2) Verify and Optimise a Google My Business and Bing Places listing
Another essential step to optimising for local results is to create and verify a Google My Business and Bing Places listing for your business. The address listed in your Google My Business listing is one of the strongest factors that determines your ability to rank for keyword phrases that are relevant to your business and in your vicinity.
3) Optimise your website for your target location
If you have an Italian restaurant that is located in Manhattan, then it's important that your website is suitably search engine optimised for Manhattan as well, which includes page titles, descriptions, H tags, image alt text and written content. From experience, ranking well in organic search for keywords that are relevant to your industry, also increases the chances of your business appearing in the local pack.
4) Create a Facebook page for your business
While the true influence that your business' Facebook page has over your ability to rank well in local listings is debatable, it shouldn't be ignored. Facebook is a strong indicator to users as to the overall prominence and popularity of your business, so it's only natural that Google would take this into consideration when ranking your site locally, as well.
5) Obtain citations from trusted online directories
Citations from reputable online directories are a great way to further enhance your ability to rank in the local pack. Seek to obtain links from local directories and prominent industry-specific directories. Do not look to attain citations and backlinks from vast amounts of poor quality directories. Doing so will not improve your ability to rank in the local listings and will only increase the likelihood of incurring a search engine penalty.
6) Look to accumulate more customer reviews for your listings
While having a large number of customer reviews on your Google listing won't affect your ability to rank in the local pack (after all, it's far too easy for businesses to create fake reviews that heap praise upon their own services), they will nonetheless most certainly affect the CTR (Click Through Rates) of businesses who manage to rank in the local pack.
A high number of positive reviews with a good overall rating will naturally compel users to click on that particular business. Garnering good overall ratings from other prominent directories such as Yelp and other industry-specific directories and websites may also be used as a contributing factor, as well.
7) Ensure your business details are consistent across all websites
Consistency also plays an important role in ranking in the local pack. This means that your NAP – (business) Name, Address and Phone Number must be the same wherever your business is listed; on your website, your Google & Bing listings, online directories, social media pages and more. If your business information isn't consistent, then it may be difficult for Google to determine where your business is actually located, making it much harder for you to rank.