3 ways AI will integrate with DevSecOps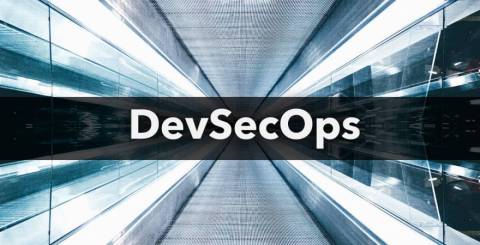 In the recent era organizations are moving towards AI and ML as it leads to advancement in the development process in SDLC. Along with the advantages which come with AI, there is one major threat which is security. AI believing in training the process based on historical behavior and then take a better action In the future when the same situation comes. There should be some practices which should involve more security practices with AI techniques. This is what is called as DevSecOps. Which will deliver the product faster and with at most security?
Explaining DevSecOps in Detail
It is a study which tries to integrate the security principle in DevOps technologies. In this DevOps team and cybersecurity team comes at the same page where the agenda is to deliver faster code but with utmost security. It bridges the gap between DevOps service providers and security team which will make the product more reliable and the delivery pipeline more robust. It follows a microservice - based infrastructure where single function modules are present instead of complex modules. There will be constant monitoring of the processes and upgrading the infrastructure so that the organization can continue with their new developments. Hybrid cloud environment should be integrated into the infrastructure. Also, a continuous feedback loop will help developers to know their mistakes earlier and all security breaches can be controlled. With the help of real-time feedback system, organizations can never put their systems at risk.
Benefits of using DevSecOps over DevOps: Let's see the benefits which DevSecOps will provide which were not present in DevOps.
Efficiency of product delivery gets increased.
More agile processes will be followed which will integrate all teams together.
Automatic builds for assurance testing will be done easily.
Vulnerabilities would be discovered faster and you can take immediate action so that those issues don't pop up in production.
More transparency in the processes followed in the organization.
The cloud would become more scalable and it would lead to fewer vulnerabilities at production.
ROI will get increased.
AI and ML can help DevSecOps by increasing speed of false positive identification. This will eventually reduce the time spent on threat vector identification. Let's see how can DevSecOps emerge in this year with the help of 3 ways so that IT organizations can against start using DevSecOps enthusiastically as they used to implement AI.
1. Low-security Review time
Earlier developers did not have plenty of time to perform security inspection as time guidelines were very strict. They had a very small amount of time to complete the development so that the code can go into production. They did not bother about security testing of the product as it was an add-on to the time. The speed and accuracy of AI are tremendous which means developers can do the development at a faster pace so that they can meet guidelines. With faster development with AI technologies, security testing can be done very easily. With the held of AI and security testing, you can decrease vector identification time and your delivery pipeline in DevOps will become more speedy.
This will help developers to know about vulnerable risk much more they will have a huge impact on the delivery pipeline. You can access the security risk in real time and in this way AI is going to advance DevOps Security testing which.
2. Need Of Cybersecurity Professionals
Cyber-security incidents are increasing at a rapid pace and it has become very important that we restrict these breaches else it can lead to huge loss. If you think that AI can completely replace humans then it is a completely false statement. AI also depends on humans as for the first process of training the process you need some data to be feed in. This data has to be consolidated by human monitoring and if you are using wrong data then obviously machine would be trained a wrong way. So, it is very important to assure that correct data is fed to the machine so that it should be trained in a perfect way.
There should be more cybersecurity experts who know what data is right and what data is wrong. They should actually know how to train the AI model. These should be proficient in security testing experience. They should know if the data is corrupted or not. They should know that the conclusions are correct or not. Machine learning and AI are highly efficient technologies but the first step is human input and if the human is training the model in the right way then even if these technologies can't get the correct output.
3. New Learning And Fast Discoveries Of Vulnerabilities
AI can be integrated into DevSecOps as it will help developers to continuously increase the performance without putting delivery of product at stake. With the help of AI, developers can do the development at a faster pace and in this meanwhile, they can learn from their mistakes. They can learn from their experiences and can avoid these mistakes in the longer run. AI will give ample time to developer to complete the coding and check the code before pushing the code to production. With the help of security testing, you can catch the security breaches. So, this will definitely help in getting rid of all the errors and making the security delivery pipeline very robust.
Conclusion
You can successfully implement AI in DevSecOps by integrating security from the beginning to the ending of the pipeline. You can even automate your security with the integration of AI and ML in DevSecOps. You should always try to implement vulnerability checks like OWASP Dependency check and discovery test. You can improve the consistency of the deployments. You can have in place some straight compliance which should be followed which increases traceability of the pipeline. So, try to adapt AI in DevSecOps and make your processes more security complaint. Your product would be delivered at a faster pace and the client will really be happy with this new advancement in DevSecOps. All the best!!