10 Ways To Limit The Expenses Of Divorce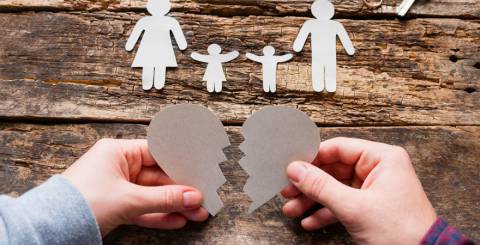 One of the biggest worries for those seeking a divorce is the legal expenses that are often involved. The good news is, there are a number of ways in which married couples can look to lower these costs and in the process, help alleviate the agony and frustration of an already stressful experience.
By observing the following tips and advice, your divorce process can be less burdensome to you, from a financial point of view.
1) Compile a list of personal assets, debts, income (including welfare payments/pensions, if applicable) and expenses for a monthly period. Draft a similar list for your partner, as well, if you can. Send this through to family lawyer at the very beginning.
2) Whenever you can, elect to write to your lawyer, instead of calling them. Often, the lawyer responsible for handling your case will have to examine your particular file before they can reply to your inquiry, so it's useful to have it in written form from you personally which can then be attached to your file.
3) In cases where you only wish to book a meeting with your lawyer, simply choose to consult with their personal secretary. Doing so may not incur a fee and if it does, will be done so at a far cheaper rate. If the personal secretary is unable to assist you, then they will organise your lawyer to contact you.
4) Be absolutely certain of the purpose of your call when you do phone. Even a short amount of additional time spent communicating your message across can end up costing you. If you cannot get in touch with the person that you desire to speak to, be sure to leave your contact details, along with the times that are most appropriate for calling you back.
5) As already stressed in point number (3), always opt to speak with your law firm's personal secretaries. They are very knowledgeable and typically more than capable of answering any minor questions you may have, avoiding the need to speak with your lawyer directly and saving you a substantial sum of money in the process.
6) Refrain from visiting your family lawyer, without first making a prior booking. Turning up unannounced will ultimately result in a higher fee, as they will not have had the necessary time to prepare themselves for discussing your case with you.
7) As you've no doubt already gathered from reading the points listed above, planning and preparation are essential to keeping the costs down. Whenever you have an appointment with your lawyer, always have all necessary information carefully organised beforehand. Have a list of the personal details such as names, addresses, phone numbers and DOB for all people pertaining to your case.
For issues involving property and finance, be sure to equip yourself with all the essential documents such as bank statements or details of savings accounts. Retrieve all necessary info about your own personal finances before the appointment. Being well prepared and having everything in order will help cut down on time spent combing through papers in search of the elusive answers, during your consultation.
8) It's always a good idea to request fact sheets from your lawyer. Fact sheets enable you to obtain a comprehensive list of all the critical info related to your case, avoiding the need to contact your law firm as often and helping to save you money.
9) The internet is a tremendous resource of information regarding all legal matters. Make it a habit of seeking answers to common questions online, before deciding to contact your divorce lawyer.
10) Be sure to reply as soon as possible, whenever your lawyer or law firm requires important info from you. This will not only guarantee that your case is handled in a more efficient manner but will ensure that you will not be slugged with an additional fee that will result if they have to send you further letters.