Don't Just Sit There! Start Mobile Travel Booking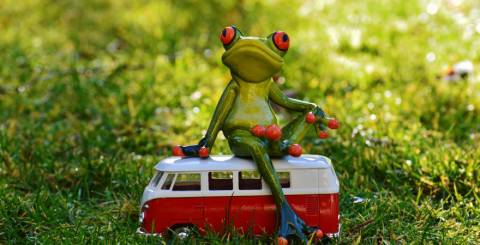 When Apple first introduced the iPhone in 2007, who knew that the smartphone would become an essential part of our everyday lives? From documenting the year in a digital scrapbook to booking hotels, the human-and-their-phone relationship is bridging the gap between reality and the digital world.
According to Statistica, 59.3 percent of Americans used a smartphone in 2015 – a number expected to grow to two-thirds of the population by 2017. This is because nearly 1.5 billion smartphones were sold last year alone.
The allure of smartphones is evident; they're portable, feature ingenious apps, and most important of all – provide remote Internet access. Globally, mobile phone Internet use was nearly 53 per cent. Last year, this number was a whopping 75 per cent in the US!
Trends in Online Travel Booking
The travel industry is of particular interest since it has undergone drastic shifts in their business model in the past decade. Once upon a time, avid travelers walked into an agency for bookings and accommodation – this is no longer the case.
A study by TripAdvisor revealed that smartphones are the second-most popular device for online travel booking, after laptops.
Revenue generated from online travel booking for hotels, vacation rentals and package holiday amounted to nearly USD $190 million this year – this is projected to climb to more than $250 million per year by 2020. Hotels were the largest contributors with a market volume of almost $107 million in 2016, with the hospitality industry forecasted to grow steadily from 2016 to 2020. On a global scale, the US generates the most travel revenue, followed by China, the U.K., Germany, and France.
In terms of users, the figures were also substantial with more than 300 million people booked hotels online in 2016! In the next four years, this number may be as high as 500 million. This means companies need a find a better way to accommodate.
Emerging Markets: One-stop Shop for Bus Tickets
Living in a time when anyone can instantly book flights, reserve hotels and even buy tickets for excursions. However, there is always room for improvement. The latest trend in travel involves centralization, particularly in the world of bus travel.
Americans made 1.7 billion trips requiring overnight paid accommodations for leisure purposes in 2015, according to the U.S. Travel Association. To book tickets, most would have resorted to the biggest coach line Greyhound, having no means of comparing multiple companies at once, with many forgoing researching on multiple sites. Just like Trivago has done for the hotel industry, bus booking too needed a platform that listed information on multiple coach line with their price, duration and amenities.   
That was the idea that took root as Louis-Philippe Maurice, having just completed his MBA at Harvard University, and gone backpacking around South America in 2011. However, traveling from Argentina to Peru was no easy matter. Between the language barrier, finding reliable schedules and the vast number of bus companies; he saw that bus travel was in need of a revolution.
After returning to Canada, Maurice with the aid of his two friends, launched Busbud, a booking site that allows users to search, compare and book bus tickets.  
So looking to travel by bus from New York to Boston? No problem! Busbud has 45 daily departures so you are sure to find a convenient date and time and with an average price of only $26. Busbud also provides access to hundreds of bus companies in 10,000 cities across 63 countries.
Smartphones and mobile booking are changing the travel landscape in a remarkable way. Travelers have become accustomed to the simplicity and efficiency of booking online, but the latest trend of making options accessible through a centralized platform is not only saving precious time and money, it forces the adventurer in all of us to ask "what if?"